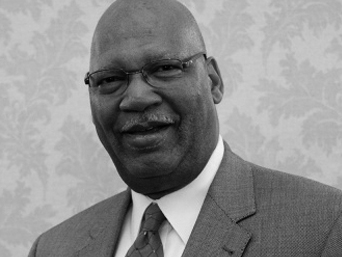 William Cheeks
President,
ABBA Associates Inc.
---
William "Bill" Cheeks is President of ABBA Associates Inc., a Powder Springs, GA-based fiscal management consultant firm that provides counseling and conducts seminars nationwide to help consumers map a successful Life Plan. The seminars are conducted for companies, governmental agencies and non-profit organizations. Bill is a consultant to the Jump$tart Coalition for Personal Financial Literacy and, in that capacity, serves as Regional Director, Eastern States, assisting and advising Jump$tart state coalitions in the region.
Bill was Vice President of Consumer Education for Equifax Inc., the largest Data Management Company in the world, from 1995 to 2001. He was responsible for implementing a fiscal management and life skills program for high school students. In this role, he had a successful national program and also was a presenter to educators and adults on Fiscal Management, Credit Scoring and Identity Theft. He appeared on numerous radio and television programs discussing these topics and this program.
Bill joined Equifax in October 1967 in Washington, DC and held key management positions in New York, NY, Worcester, MA, Albany, NY, and West Palm Beach, FL. He was named General Manager, Atlanta Regional Office, Equifax Services in 1986, and was promoted in 1990 to Assistant Vice President of Credit Reporting for Equifax Credit Information Services, to Vice President of Human Resources in May 1990. He was named Vice President of Human Resources for Corporate Staff, Equifax Inc. in February 1991. He became Senior Vice President of Equifax Accounts Receivable Services in July 1992 and remained in that capacity until his assignment to V. P. of Consumer Education.
Bill has served in various roles in the following organizations: Atlanta Private Industry Council; American Collectors Association; State YMCA; Georgia Council on Economic Education and Communities In Schools of Cobb County. His current Board Activities: Co-Chair of Board, Cobb County Workforce Investment Board; Youth Council Member-Cobb County Workforce Investment Board; BUY Inc. – Board Member; Blue Ribbon Committee for Cobb County School System; Board Advisor – Alpha Phi Alpha Fraternity Inc., and Board Member – Boys and Girls Club, Cobb County; Board Member Cobb County United Way and Member of Heart Ball Committee, American Heart Association.
Leadership Atlanta Class, and 1999-2000 Member of Cobb County Honorary Commanders Class.
Bill is a native of Woodruff, SC, was educated at Johnson C. Smith University, Masters Management Program in Human Resources at Kellogg School of Management at Northwestern University, and numerous Executive Management Programs. He is married to Barbara and resides in Powder Springs, GA.