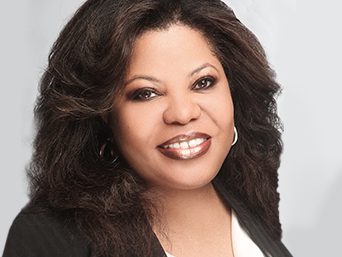 Tanya Scott
Chief Health Strategy Officer, Lemont Scott Group
---
Tanya Scott is the Chief Health Strategy Officer at Lemont Scott Group. She is a nationally recognized transformational nurse executive specializing in Nursing Informatics & Healthcare Information Technology Design and Development. She has spent the last twenty three years transforming the culture paradigm of nursing in hospitals across the country and shaping the Health Strategy Division of the Lemont Scott Group which she co-founded in 2009.
Dr. Scott received a Bachelor's of Science in Nursing (1992) from East Carolina University and a Masters of Human Relations with an emphasis in Multicultural Organizational Development and Business Management from the University of Oklahoma in 1998 where she was recognized as the Walter Mason Graduate Student of the Year, Graduate Student Service Award honoree. In 2010, she was honored with a Doctorate in Humane Letters from the Eastern Theological Seminary University for her health care mission and service work in the U.S., Guatemala, Africa and Cuba.
As one of the founding partners of the Lemont Scott Group, Dr. Scott serves as the Chief Health Strategy Officer and is the innovation founder and leader for the IONKARE project designed and development to create a national social communication platform for the connected health economy.
She currently is a member of several healthcare leadership organizations and serves as a national board member for the American Health Information Management Association (AHIMA) Foundation, an appointed member of the AHIMA Certification Credentialing Analysis Task Force, AHIMA CHTS Certification Job Analysis Working Group and the Healthcare Information and Management Systems Society (HIMSS) Nurse Informatics Executive Task Force, Certification Item Writer's Task Force and is certified as a Health Technology Specialist, Health Information Management and Management Systems Professional, Workflow Practice and Redesign Specialist and as a Meaningful Use Professional. She currently resides and has offices in California and Mississippi.