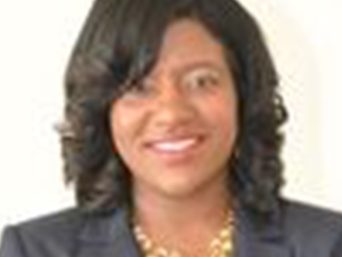 Tamika Day
Atlanta Public Schools
---
Tamika Day is a successful entrepreneur and educator. She has dedicated her career to promoting excellence in hair care and mentoring stylist/barbers to succeed in the beauty industry. Her business takes pride in motivating and inspiring others to excel beyond the chair. Tamika's passion for education has guided her career in the industry as a highly sought after industry expert in the world of beauty and business consultant.
Tamika was named Ford Top Ten Stylist in the country 2013 by Bronner Brothers, Ford Motor Company and Upscale magazine. As well as, she is State Captain of Georgia for the Professional Beauty Association. Tamika participated with the Professional Beauty Federation on Capitol Hill to address key issues in the beauty industry. She is a proud participant of the Look, Good, Feel Better campaign sponsored by the American Cancer Society.
Tamika Day recently joined Atlanta Public School as a Career Technical Agricultural Education Instructor. She currently teaches Financial Literacy, Banking & Investing and Introduction to Business Technology. She successfully launched a Teenpreneur Showcase teaching students about public speaking and business start-up.
She is a Operation Hope Business in a Box Academies volunteer and a motivational speaker. She possess a B.A in Mass Communications/Marketing from the State University of West Georgia and a Master's in Education with a concentration in Instructional Technology from Cambridge College in Boston, MA.  Her knowledge gained has helped her to build upon her strengths as a successful entrepreneur, mom and wife. She is a member of Delta Sigma theta Sorority, Inc.