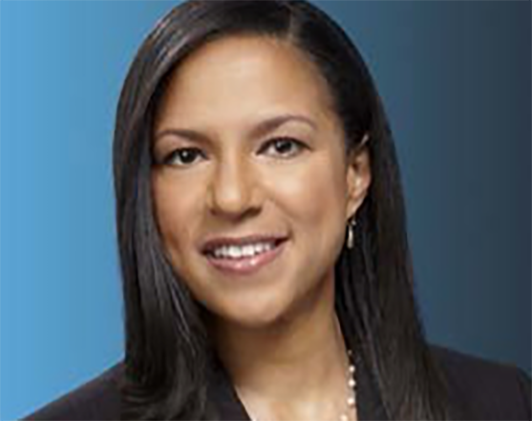 Susan Somersille Johnson
Executive Vice President, Chief Marketing Officer, SunTrust Banks, Inc.
---
Susan Somersille Johnson is chief marketing officer for SunTrust Banks, Inc. She oversees the company's brand strategy, digital marketing and corporate and line of business marketing operations.
Since joining the company in August 2014, Johnson has spearheaded new marketing innovation using her background in technology to bridge traditional marketing with emerging digital tools and analytics. She also has been instrumental in SunTrust leading the national "onUp" movement to advance financial confidence across America.
Johnson has held leadership roles in a number of technology organizations including Nokia, Apple and Fujitsu. While at Nokia, she developed and deployed targeted initiatives that drove customer demand, setting record levels of performance for Nokia channel partners around the world. Most recently, she served as vice president of Global Marketing at NCR Corporation, overseeing the company's worldwide marketing, communications and business intelligence programs to drive increased awareness and consideration of NCR products and services across 180 countries. She also improved internal engagement through a leading global community initiative.
Johnson serves on the board of directors of Constellation Brands. Passionate about philanthropy and volunteerism, she also is a board member of United Way U.S.A., Wise Individualized Student Experience (WISE) Services, Operation HOPE and Chris 180. She was named "Marketer of the Year" by Target Marketing (2018), among the "50 Most Powerful Women in Corporate America" by Black
Enterprise (2016 and 2017) and "Top Influential Women in Corporate America" by Savoy Magazine
(2016).
She holds a bachelor's degree in engineering sciences from Harvard University (cross-registered at MIT) and an MBA in finance from The Wharton School. When she isn't working, Johnson finds balance through karate, swimming, skiing and yoga.