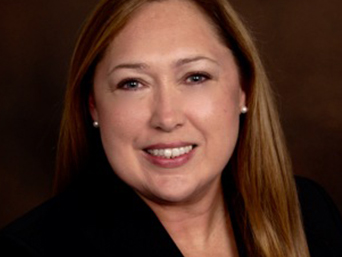 Susan Blackburn
SunTrust Banks, Inc.
---
Susan Blackburn is a senior banking leader with a wide range of experience in operational change management and solving complex business problems. She leverages a proven track record of delivering transformative business innovations to drive revenue and expense improvements. Her areas of expertise include process improvement, operational design, M&A, and change management.
Ms. Blackburn is currently Senior Vice President of Consumer & Private Wealth Management Operations for Sun Trust Bank in Atlanta. She leads the business process design for corporate initiatives, along with a team that provides operational leadership and guidance for evaluating current processes, assessing the future and delivering operational requirements across multiple portfolios.
She has spearheaded numerous business strategies to reduce costs, increase revenues and improve processes and customer satisfaction. These include designing sales and service platforms to transform operational processes for account originations and servicing to reduce operating costs and leading operational changes for five mergers and acquisitions requiring branch closures, openings and process re-engineering. Part of Susan's leadership ability derives from her ability to WOO (Win Others Over).
She started at SunTrust in 1989 as a lead teller and moved through positions such as Retail/Systems Training, Branch Support Manager and Business Project Manager at both regional and corporate levels. She previously worked as a member of branch banking teams at the Alaska USA Federal Credit Union and Third National Bank in Nashville. She also has early career experience in the retail and construction sectors.
Susan attended Columbus State University before exiting early to jump into the workforce. She is a member of the SunTrust Women's Leadership and Generations Networks and is a United Way Women of Cole member. She and her husband currently live in Atlanta, Georgia.