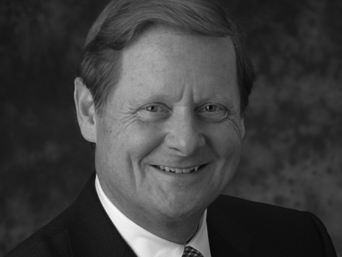 Steve Bartlett
Senior Advisor, Treliant Risk Advisors
---
Steve Bartlett, a Senior Advisor with Treliant Risk Advisors, has over thirty years of experience in financial services, business strategy, corporate governance, ethics and compliance, and public policy at the highest levels of the private sector and government. His most notable positions include President and CEO of the Financial Services Roundtable in Washington, DC, Mayor of Dallas, and member of the U.S. House of Representatives.
Steve draws on his accomplished background and experience and specializes in offering strategic consulting advice to for-profit companies and non-governmental organizations.  His advice is sought on a range of policy areas including regulatory compliance, financial services, health care, corporate reputation, Congressional trends, retirement security, identity protection, federal fiscal policy, corporate governance, disability policy, and media relations.
From 1999 – 2012, Steve was the President and CEO of The Financial Services Roundtable, a trade association representing 100 of the largest integrated financial services companies which provide banking, insurance, and investment services to American consumers.
During his service as Mayor of Dallas from 1991-1995, Steve led Dallas to reduce violent crime, adopt a $5 billion capital improvements plan, and achieve significant economic revitalization, a downtown renaissance, and 30,000 new residential units in or adjacent to downtown Dallas.
As a member of Congress from 1983-1991, Steve served on the House Banking and the Education and Labor Committees. He was a sponsor or principal cosponsor of 18 major pieces of legislation. He was a principal author of the Americans with Disabilities Act.
In the for-profit world, he is on two corporate Boards and two Advisory Boards:
• Independent Director for Ares Capital Corporation (ARCC), and membership on the Audit Committee;
• Independent Director for Intersections Inc. (INTX), with seats on the Audit and the Risk Committees;
• Member of the US Advisory Board of Alexander Proudfoot, a UK-based executive management consulting company;
• Member of Advisory Board of EverFi, Inc., a $20 million revenue technology company specializing in online financial education.
In the non-profit world, Steve serves on the Board of Directors of the Homeownership Preservation Foundation (HPF), a $20 million non-profit based in Minneapolis, Minnesota, devoted to assisting Americans in homeownership. Most notably, HPF created and operates HOPE Now, a national system of counselors who assisted seven million homeowners in modifying their mortgages to keep their homes during the recent financial crisis.
He has provided a leadership role to a number of other non-profit organizations including Operation HOPE, International Relief and Development, Easter Seals of Greater Washington DC and National YMCA. He also served on the President's Commission on Excellence in Special Education.
Steve graduated from the University of Texas at Austin in 1971, later serving as guest lecturer with the LBJ school of Public Affairs.
He has been happily married to Gail Coke Bartlett since 1969 and they are parents of three excellent children, and grandparents of seven beautiful grandchildren.
Steve is an active adventure traveler, most recently Mt. Kilimanjaro in 2011 and Mt. Blanc Circuit in 2012. His 2010 Marine Corps Marathon time was 5:29.