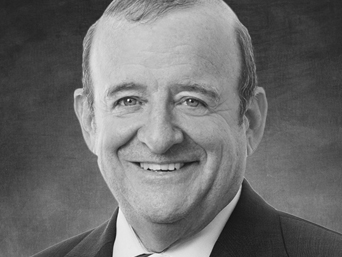 Stephen M. Ryan
Partner, McDermott Will & Emery
---
Stephen M. Ryan is head of the Government Strategies Practice Group in the law firm of McDermott Will & Emery LLP and is based in the Washington, D.C., office. He provides lobbying, litigation and counseling services, and has broad experience in addressing the combined legal, political and press-related challenges stemming from congressional oversight and investigation. Steve is unique among registered lobbyists, since he continues to take cases to trial for his clients. Steve has experience in all branches of the U.S. government. He served as General Counsel to the U.S. Senate Committee on Governmental Affairs (GAC), chaired by the Honorable John Glenn. He served as a federal prosecutor as Deputy Counsel of the President's Commission on Organized Crime, and as an Assistant U.S. Attorney in Washington, D.C. He clerked for a Federal judge.
Steve founded the Free File Alliance which has enabled those with an income of $70K or less to receive a free federal tax return. The program has served over 40 million taxpayers since 2003, and saved those taxpayers over $1 billion dollars.
Steve is a Member of Operation Hope's National Board, was founding Chair of the Mid-Atlantic Board, and served Op Hope in a variety of roles since 2000. Recently, Steve had the honor of representing Ambassador Young and Dr. Bernice King in their efforts to preserve the name and legacy of the Martin Luther King, Jr. Center for Nonviolent Social Change. Steve earned his
J.D. from the Notre Dame Law School, and his B.S. from Cornell University.