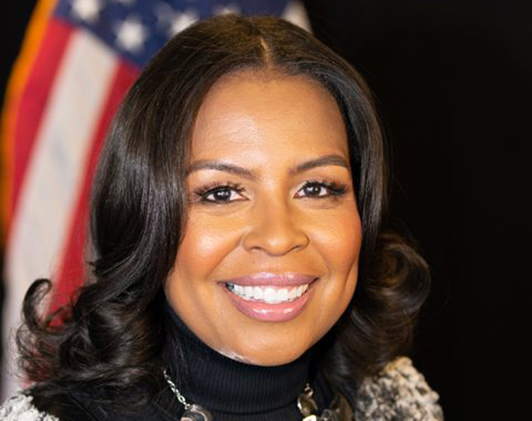 Shelonda Stokes
President & CEO, greiBO
---
Shelonda Stokes is the President & CEO of greiBO, an award-winning collective that produces high quality content for film, television, radio, web, and print. Ms. Stokes is responsible for the development of its global brand and successful position in the marketplace. greiBO's growing impressive client list is the result of her management. She also serves as a key advisor to an elite list of Fortune 100 CEO's, elected officials, and other dignitaries.
Prior to greiBO, Ms. Stokes spent five years at HP where she was responsible for managing, marketing, consulting, and sales for a $10M government account. Additionally, she led the reengineering of HP's Government Business Center's configuration and support system. Prior to her work at HP, Ms. Stokes helped develop General Electric's web brand identity. Ms. Stokes also led the charge with the creation of an award-winning children's fitness program, Letz Kickit!
Ms. Stokes is the recipient of over 85 community and professional awards. Ms. Stokes was also recognized by former Mayor Stephanie Rawlings-Black for her commitment to the City by transforming Baltimore's debt-ridden African American Festival to a nationally recognized signature event with an average $18M yearly economic impact.
Ms. Stokes was recently recognized by The Governor's Office of Minority Affairs and the Daily Record as one of Maryland's Most Influential People. The Daily Record recognized her as a "Top 100 Woman" and "Rising Star in the Advertising Industry".
Ms. Stokes was appointed to the Governor's Commission on Minority Business Reform, Maryland's Information Technology Board, and the Morgan State University Board of Regents. She is currently the first African American Board Chair of the Downtown Partnership of Baltimore and serves on The Center Club and East Baltimore Development Inc. boards.