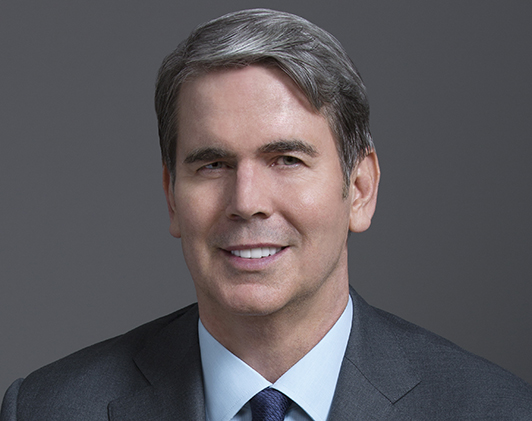 Scott Bessent
CEO and Chief Investment Officer, Key Square Capital Management
---
Scott Bessent serves as Chief Executive Officer and Chief Investment Officer for Key Square Capital Management, a New York-based investment partnership that he founded in 2015. Formerly Mr. Bessent was Chief Investment Officer for Soros Fund Management (SFM), the investment vehicle for the Soros Family and their foundations, from 2011 to 2015. He has been a well-known investor in the macro space for more than two decades.
From 1991 to 2000, Mr. Bessent was managing partner of SFM's London office, including the period of the British Pound devaluation. He was previously associated with Brown Brothers Harriman, The Olayan Group, Kynikos Associates and Protégé Partners.
From 2006 to 2010, Mr. Bessent was an adjunct professor at Yale University, where he taught economic history. He is profiled in the book on macro investors, Inside the House of Money, and features prominently in Sebastian Mallaby's history of hedge funds, More Money than God. He is a frequent speaker on economic and investment panels.
In 2017, Mr. Bessent published two articles in The International Economy magazine: one on the suppressing effects of low real interest rates on volatility, and one discussing whether other countries are at risk for "Japan Disease." This summer he wrote a piece refuting Larry Summers's assertion that central banks, especially the Federal Reserve, are unprepared for the next economic downturn.
Mr. Bessent resides in Manhattan with his spouse and two children. He is a trustee of Rockefeller University where he chairs the investment committee and is a member of the executive committee, the Yale University Council and Classical American Homes Preservation Trust. Mr. Bessent is a member of the Council on Foreign Relations. He holds a B.A. degree from Yale University.