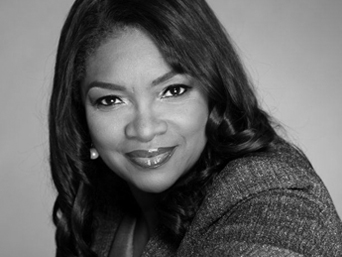 Sanquinetta M. Dover
President and Chief Executive Officer, DoverStaffing
---
Sanquinetta Dover provides over 30 years of professional staffing, training, and project management experience. Since 1996 she has served as President and Chief Executive Officer of DoverStaffing and DoverSolutions and the founder Dover Training Institute.  As the visionary and leader, Sanquinetta practices innovative techniques to deliver leading workforce solutions to the human capital management industry.  Sanquinetta holds an economics degree from Spelman College and has extensive experience in staffing and training with diverse audiences.
Growing up in a family where civic involvement was paramount, Sanquinetta naturally acquired a desire to make meaningful contributions to people's lives. As such, she is on a constant search to discover innovative methods to deliver her services. She believes that an all-inclusive approach to job placement, one that incorporates good citizenship, self-esteem, and a myriad of other important attributes is paramount to being successful in the workplace.
Founded in 1999, Dover Training Institute (DTI) is a premier educational institution that provides customized training and resources, continuing education and ongoing support services to underprivileged communities. The institute was designed to utilize a holistic approach that not only provides office training, but aims to address the more complex personal characteristics that enable an individual to successfully adapt to the world of work, family, and the community.
In 2011, DoverStaffing was recognized as one of the U.S. Small Business Administration's "SBA 100", acknowledging companies across America for job creation and was ranked number two by the Atlanta Business Chronicle as one of Atlanta's fastest-growing women-owned firms. DoverStaffing is an esteemed graduate of the state of Georgia's Governor's Mentor-Protégé Program and is a graduate of the United States Small Business Administration's 8(a) program.
Sanquinetta's professional achievements have been noted nationally, regionally, and locally. She was recognized as one of the Nation's Top Business Leaders by DiversityBusiness.com, as well as honored with the U.S. Department of Commerce's Regional Director's Award. She was featured in The Business Journals from Beginners to Bigshots 2012 segment and was recently quoted in the Atlanta Business Chronicle discussing the skills gap and how the right training can provide a solution to unemployment. Sanquinetta was also named as one of Enterprising Women Magazine's 2013 Enterprising Women of the Year and the Atlanta Business League's 100 Women of Influence. Most recently, Sanquinetta was honored by the United States Department of Agriculture's (USDA), Market and Regulatory Programs (MRP) during its 2014 MRP AbilityOne and Small Business Excellence Awards where she accepted the 2014 MRP Woman-Owned Contractor of the Year.
In addition to her professional portfolio, Sanquinetta is deeply involved in giving back to underserved communities.  She is a member of several community and professional organizations including the National Coalition of 100 Black Women, the Society of Human Resource Managers, the Continental Societies, and Delta Sigma Theta Sorority Incorporated.  She travels frequently lecturing about basic business skills training, innovative project management technique, and workforce solutions for the global economy.