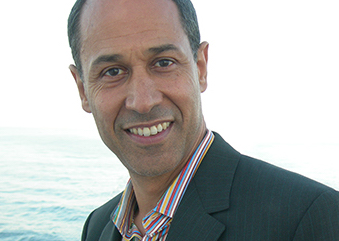 Sam Cherribi
Director, Emory Development Initiative (EDI)
---
Sam Cherribi (PhD, University of Amsterdam) directs the Emory Development Initiative (EDI), which promotes development in low-income countries and works with faculty in Emory's Institute of Human Rights. He also teaches in the Department of Middle East and South Asian Studies (MESAS) and in the Department of Economics.
Prior to moving to Emory in 2003, Dr. Cherribi served as a Member of Parliament in The Netherlands for two consecutive four-year terms (1994-2002), during which time he also represented The Netherlands in the Assembly of the Council of Europe and the Assembly of the West European Union. He speaks five languages fluently.
With three decades of experience working in the public and private sectors, Dr. Cherribi is often interviewed by news organizations on developments in European and Middle East and North African (MENA) regions, and is an often-invited public speaker. Dr. Cherribi also has extensive experience in the fields of journalism, translation, and management consulting.
Dr. Cherribi's most recent book is Fridays of Rage: Aljazeera and the Arab Spring, published by Oxford University Press in 2017. His first book, In the House of War: Dutch Islam Observed was published in paperback in 2013, and hardback in 2010 by Oxford University Press.