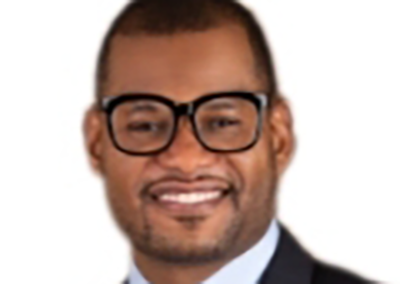 Rony Delgarde
President and CEO, Global Paint for Charity, Inc.
---
Rony Delgarde is a global humanitarian who has dedicated his life to protecting the environment and promoting color and sustainability around the globe. He is the founder and CEO of Global Paint for Charity, Inc. — the first sustainable paint waste management and the largest provider and exporter of Latex paint to communities in need. He has been featured on CNBC, AJC Journal, CNN International, Nasdaq, and Fox News. Rony has been recognized in the Atlanta area and worldwide for his outstanding work to ensure that leftover paint doesn't end up in the landfills or our environment but uses to transform slums and shantytowns into beautiful and sustainable communities in developing countries.
Rony has received dozens of awards, and state proclamations, including winning the National ENERGY GLOBE Award, one of the most prestigious environmental awards in the world. He also won the 2017 Metro Atlanta Chamber E3Awards| NEW VENTURE Category for Startup and New Business that advances sustainability through business solutions. He was honored with Ambassador Andrew Young and some of the world's most influential Caribbean-American leaders in 2019 by The Caribbean-American Cultural Arts Foundation. Rony was named the most promising leader in 2004 by Career Communications and recognized as the United States 63 Most Impressive & Successful CEOs in the Charity Space & Innovation by CEO BoardRoom Media. He was named one of the top 8 Great Humanitarians who will help change the world by Raptim Humanitarian Travel magazine. He was invited to the White House by the Obama administration.
Delgarde has a long service to nonprofit, charitable, and corporate boards. His energetic and inspiring stories have led him to become a frequent judge at Startup competitions, cultural arts, International modeling, acting competitions, keynote speaker, lecturer, and panelist for various Universities, corporations, and conferences. More recently, Delgarde was unanimously elected Board of Advisors of International Affairs for Senegal, Ghana, Liberia, and R. of Congo.
Rony earned a Master's and Bachelor of Business Administration (MBA, BS). He is a highly motivated executive with over 20 years of diverse business experience. Providing his wealth of knowledge to organizations and individuals across more than 45 countries, he is esteemed for his method for success: "P.A.I.N.T." (Passion, Association, Idea/Impact, Need, and Team/Time).
A forward-thinking, hands-on, energetic, charming, passionate, and well-rounded leader.