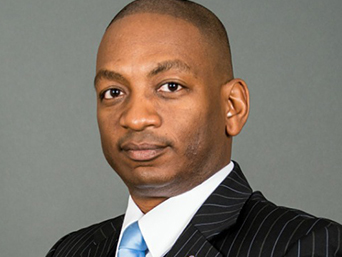 Roderick Cunningham
Founder and Executive Director, Beverly Cunningham Outreach Program, Inc.
---
Roderick Cunningham is the Founder and Executive Director of the Beverly Cunningham Outreach Program, Inc. (BCOP). The Beverly Cunningham Outreach Program was founded in 2010 after Roderick's mother Beverly Cunningham Brown was shot point black in the head by her husband October 27, 2009. Domestic Violence has had a strong hold on Roderick's family dating back to his grandmother being shot at by her husband. Roderick has turned his pain into positive action by helping other victims, survivors and our youth to once again embrace a normalcy of life through the Beverly Cunningham Outreach Program and its partners. The mission of the Beverly Cunningham Outreach Program is to provide individual and group counseling, advocacy and rehabilitation services to survivors of domestic violence. The foundation also seeks to be an outlet for community youth who are at risk of becoming victims of violence, substance abuse or who are impacted by health issues. The program has helped over 4,100 children, women, and families through its domestic violence programs, economic empowerment programs, and community outreach programs from 2010-2013. Roderick has received numerous community service awards, resolutions and proclamations from the DeKalb County Board of Commissioner and state representatives. Roderick is a member of the Georgia Coalition Against Domestic Violence 2013-2015 Board of Directors, Strengthening Families and Communities Coalition of Atlanta, Ryan Cameron Foundation Teen Dating Violence Committee, DeKalb County School District-Career, Technical And Agricultural Education Business Partner, DeKalb Chamber of Commerce, Georgia Chamber of Commerce. The Beverly Cunningham Outreach Program is a 501(c)3 based in DeKalb County.
Roderick has been on several blog talk radio shows, KISS 104.1 FM, The People Station V-103, WAOK 1380, DCTV Channel 23, Comcast Television, CBS Atlanta News Positively Georgia with Tracye Hutchins, WSTB CH 2, been featured in several newspaper articles for the Beverly Cunningham Outreach Program service in Metro Atlanta and DeKalb Community. Roderick has been a panelist for the Alpha Kappa Alpha Sorority, U.S. Department of Families and Children Services Region 4 Head Start Conference, Georgia Department of Corrections and Parole, and many more Community Organizations. Before taking on the foundation, Roderick was in corporate security as a Project Manager where he ran the operations of four facilities with J.P. Morgan Chase in New Jersey, seven facilities for Citigroup in New Jersey, Telemundo in New Jersey, CNBC News in New Jersey, and the Port Authority of New York & New Jersey for the Georgia Washington Bridge & PATH Trains. These Accounts range from 1.2 million to 2 million dollar budgets per year. And Roderick served in the United States NAVY. Roderick has a loving wife (Muqueet Pelham-Cunningham) of 12 years and a beautiful daughter (Journee' Maria Cunningham) who is 10 years old. Roderick believe that family is very important. Spending quality time with your family and children is of the upmost importance.