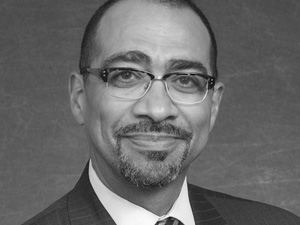 Robert A. Marchman
Executive Vice President
Financial Industry Regulatory Authority
---
In June 2010, Mr. Marchman joined the Financial Industry Regulatory Authority(FINRA) as Executive Vice President and Head of the Market Regulation Department's Legal Group (the Group prosecutes violations of market rules and federal securities laws such as the recent significant disciplinary actions involving manipulative high-frequency trading activity).
Mr. Marchman, prior to joining FINRA, worked at New York Stock Exchange Regulation and during his tenure there headed the Market Surveillance Division, the Enforcement Division and the Regulatory Risk Group. While at NYSE Mr. Marchman directed several high profile and significant securities regulation disciplinary actions including the research analysts conflict of interest and specialist trading ahead cases.
Prior to joining the NYSE in 1989, Mr. Marchman was a Branch Chief in the U.S. Securities and Exchange Commission's Division of Enforcement in Washington, D.C. While at the SEC Mr. Marchman brought a number of significant disciplinary actions including the action against Boyd Jefferies in connection with the Ivan Boesky insider trading case.
In addition to his securities regulation responsibilities, Mr. Marchman served as Chairman of NYSE Diversity Council from its inception in 1999 until his departure from the NYSE. At FINRA, Mr. Marchman serves on the company's Executive Diversity Leadership Council (whose members include FINRA's Chairman/CEO) as well as the Executive Sponsor of the FINRA's Women's Network Employee Resource Group. Mr. Marchman is a magna cum laude graduate of Allegheny College, where he was inducted into Phi Beta Kappa and received his J.D. from the University of Pennsylvania. In addition, Mr. Marchman, the first African-American Executive Vice President at the NYSE, attended Harvard Business School's Program for ManagementDevelopment. Mr. Marchman's involvement in civic affairs includes Board membership service as Operation HOPE (Chairman, Northeast Regional Board), PFLAG, The NSHSS Foundation, and the University of Pennsylvania Law School Board of Managers.