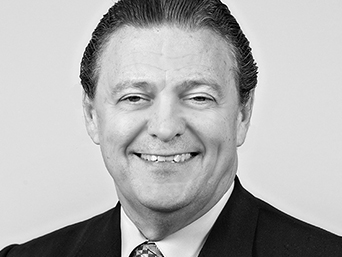 Richard Carrión
Chairman and Chief Executive Officer, Popular, Inc.
Richard L. Carrión is the Chief Executive Officer and Chairman of the Board of Popular, Inc., a publicly traded financial holding company. Banco Popular, a wholly owned subsidiary of Popular, Inc., is Puerto Rico's leading depository institution.
Mr. Carrión joined Banco Popular in 1976. In the information technology arena, Mr. Carrion's vision brought the first network of ATMs to Puerto Rico and many other Latin American countries, and also spearheaded the successful migration from paper to electronic transactions.
Mr. Carrión's enthusiasm and energy in professional matters is coupled with a sense of deep social justice. For almost three decades Mr. Carrión has given great priority to the task of juggling his time between corporate America and philanthropy; placing particular emphasis on education and sports. He has been a member of the International Olympic Committee (IOC) since 1990 and chaired the Finance Commission and the Audit Committee. Also, he was a member of the Coordination Commission for the Games of the XXXI Olympiad, Rio 2016. In 2007, he was appointed as a member of the International Basketball Federation (FIBA) Finance Commission.  In 2008, he was elected for a three-year term as class A director of the Federal reserve Bank of New York; in 2010 and was re-elected as class A director for another three-year term.
He is the founder and trustee of the Banco Popular Foundation; which, among other charities, has donated scholarships to over 1,000 students through the Rafael Carrión, Jr. Scholarship Fund. He currently serves on the board of directors of Verizon.