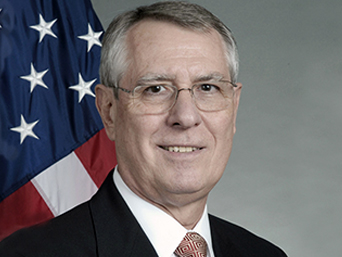 H. Philip Paradice, Jr.
Director, Economic Development Administration, Atlanta Regional Office
---
Phil Paradice has served as Director of the Economic Development Administration's (EDA) Atlanta Regional Office since 2007. Serving the eight-state southeast region he manages a staff dedicated to facilitating regional innovation and entrepreneurship for competitiveness in the 21st Century economy. His prior service with EDA includes an appointment as Acting Deputy Assistant Secretary for Regional Affairs where he managed EDA's six regional offices and the Performance and National Programs Division.
Since the beginning of his service with EDA in 1998 he has been honored by the Department of Commerce on three occasions as the recipient of the Department's Silver Metal Award and by the Secretary of Commerce with the Performance Excellence Award.
Phil's prior experience includes service with a non-profit that represented financial service institutions, as a vice president with a Wall Street investment banking affiliate and as a supervisory liquidation specialist for the FDIC during the banking and real estate crisis of the 1980's.
He is a native of Atlanta, graduate of Georgia Tech, and holds an MBA – Finance from Georgia State University.
EDA is a bureau of the US Department of Commerce whose mission is to support innovation and entrepreneurship, making America more competitive in the global marketplace.