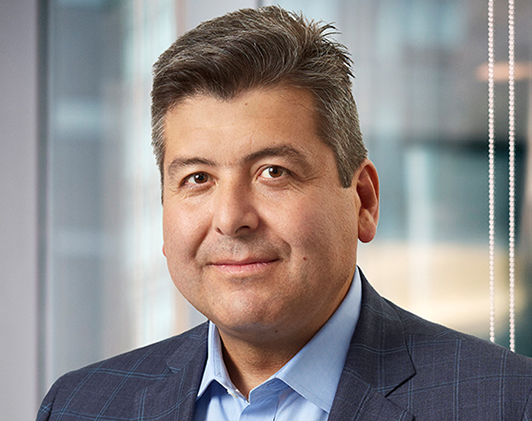 Octavio Marquez
Senior Vice President and Managing Director, Banking, Diebold Nixdorf
---
Octavio Marquez currently serves Diebold Nixdorf as the company's senior vice president and managing director, Banking. In this role, he is responsible for leading the company's Banking business teams, working directly with customers to help automate, digitize and transform how people bank. His span of accountability includes sales, service and solutions distribution, including professional and managed services, and partner strategies to drive the company's Banking strategies.
Most recently, Marquez led the organization's banking operations in the Americas. Prior to that, he headed the Latin American region for Diebold, Incorporated, after joining the company in January 2014. Marquez's leadership successfully repositioned the business, most notably in Brazil and Mexico, to better align with the economic environment and drive growth.
Prior to that, Marquez served as managing director for the Mexico operations for EMC, a global leader in IT management and cloud computing. In this role, he developed turnaround strategies that exceeded revenue and profitability goals while improving customer satisfaction. Marquez also held several leadership roles at Hewlett Packard in the areas of manufacturing, marketing, sales, and outsourcing. As President of HP Mexico he transformed the company into the largest IT company in the market and in 2011 Frost & Sullivan named CEO of the Year in Mexico for the IT and telecommunications industry. He has also held several leadership positions with IBM and NCR.
Marquez holds a bachelor's degree in business and finance from the Universidad Iberoamericana, in Mexico City and has certificate on Corporate Strategy from the Massachusetts Institute of Technology as well as completing the Business Bridge Program at Dartmouth College. Marquez, currently resides in Houston, Texas with his wife Karen and their three sons.