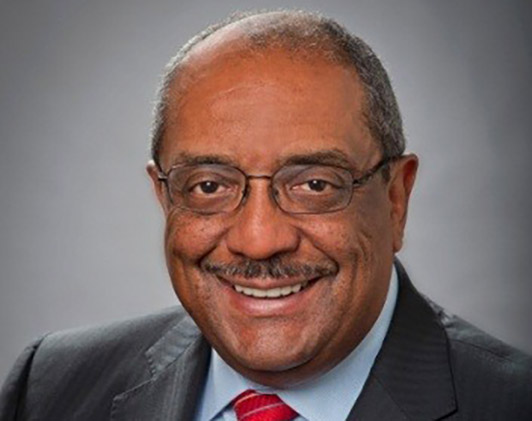 Milton Jones
Founding Member, Peachtree Providence Partners Holding Company, LLC
---
Milton Jones is a founding member of Peachtree Providence Partners Holding Company, LLC., where Mr. Jones coordinates with the management of portfolio companies to maximize the underlying value of businesses in key sectors including energy, financial products, healthcare, technology, manufacturing/distribution and consulting.
Mr. Jones is the former Executive Chairman and a founding member of CertusBank, NA. In this role, he oversaw Board governance and provided input to the strategic direction, capital formation and investor interaction that helped grow the organization into a $1.9 billion Company organically and through acquisitions. Jones and the other three founders of CertusBank raised $500 million in capital commitments and were the first team to be awarded a national bank shelf charter after the passage of Dodd Frank, the most comprehensive financial reform since the Great Depression. Starting with the purchase of a bank in January 2011 until his departure in 2014, Mr. Jones and the other founders purchased nine companies and fully integrated them onto one platform successfully.
Jones is a 32-year veteran of Bank of America and its predecessor companies where he held a number of senior executive roles. As Georgia Market President, Mr. Jones was the ranking executive publicly to customers and communities for an institution with more than $12 Billion in retail deposits, 155 Branches and 7,000 associates. As former Global Finance Services Group Executive, Mr. Jones led the transformation of Bank of America's CFO organization while managing daily operations through a team of more than 1,200 professionals in ten primary locations in the USA, UK, Europe and Asia. In addition, Mr. Jones led Bank of America's Global Supply Chain Management which was responsible for more than $16 Billion in Managed Corporate Sourcing.
In his role as Global Quality and Productivity Executive, Mr. Jones directed Bank of America's highly effective quality and six-sigma process engineering initiatives for three years. Under his leadership the program produced over $3 billion dollars in productivity value and more than 40,000 six-sigma certifications.
As Mid-South Region President, Mr. Jones commanded Consumer, Commercial, Premier and Small Business Banking sales and operations for Georgia and Tennessee. This region had more than $15 Billion in deposits and $10 Billion in loans. In this role he also managed Innovation and Development Company-wide and was the topic of a Harvard Business School Case Study and an HBR Article.
Prior to his experience as Mid-South Region President, Mr. Jones spearheaded the Technology Solutions Group, including all technology infrastructure for the company; became President of the Dealer Financial Services Group, one of the largest bank providers of financing for the automotive, RV and marine industries; and held a number of Business CFO and senior executive roles in the Finance organization from 1977 to 1997.
Mr. Jones is immediate past chair of The Atlanta Business League Board, is Vice Chair of the Meharry Medical College Board of Trustees, Treasurer and a Board executive Committee member of the 100 Black Men of America, Budget and Finance Committee Chair and Executive Committee member for the United Negro College Fund Board, and serves on the Advisory Boards of the Metro Atlanta YMCA and the Commerce Club. He is also a member of the Downtown Atlanta Rotary Club and is a member and past Chairman of the 100 Black Men of Atlanta.
Mr. Jones graduated from the University of Notre Dame with a Bachelor's Degree in Accounting, and is an alumnus of Leadership Georgia and Leadership Atlanta.