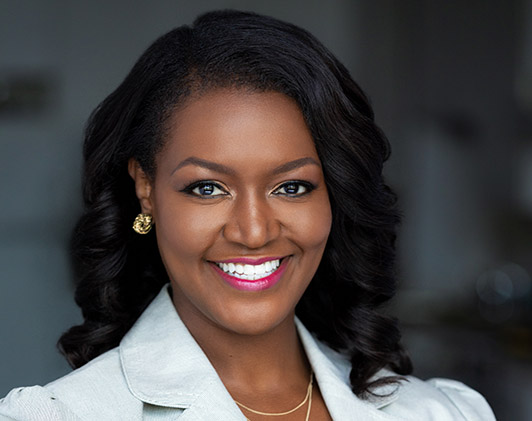 Michelle Glover
Founder and CEO, Journey UnlimitedS
---
Michelle Glover is the Founder and CEO of Journey Unlimited. Prior to her role as CEO, Michelle spent over 12 years working for a top Fortune 100 global company. She was seen as a valued HR partner to her business leaders as she could translate the complexity of an organization's operational goals into HR strategic plans and talent strategies that delivered business results. She received multiple awards for her leadership in company-wide initiatives and programs, including being identified as a Global Corporate Top Talent, receiving an invitation to the prestige HR Leadership Development Center, and a 1:1 meeting with Chief Human Resources Officer of Siemens AG.
In 2015, Michelle began her own personal journey of discovering her purpose. And after much prayer, she took a leap of faith, quit her job, and created the company Journey Unlimited. Michelle has witnessed the power of surrendering to her purpose in her career. Now, in her coaching business she helps her clients discover their WHY (purpose) and create the actionable plan (WHAT and HOW) to realize it. She applies her principles of purpose-driven career strategies to individuals seeking career direction, leaders seeking to create high-performing teams, and organizations seeking to walk the talk in their company culture.
In addition to her role as CEO of Journey Unlimited, Michelle serves on the Executive Committee of the Atlanta Black Chambers as the Chair of the Women's League. She also serves on the Board of the National Association of African Americans in HR, Atlanta Chapter. Michelle stays active in the community through memberships with several professional organizations and also enjoys volunteering her time as a Visitor Liaison at the National Center for Civil and Human Rights.
Michelle holds a Bachelor of Arts cum laude from Winthrop University and a Master of Human Resources from the University of South Carolina. Michelle is also a graduate of the Christian Coach Institute and is a certified professional life coach.