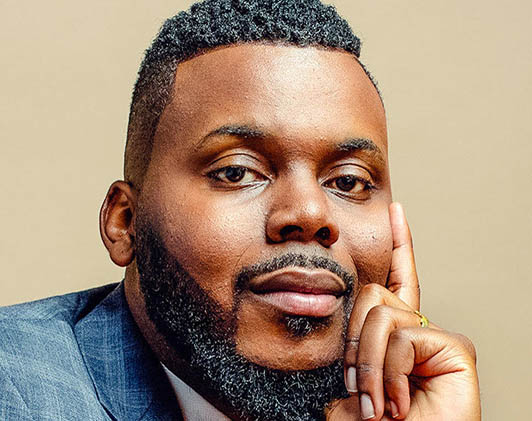 Michael Tubbs
Special Advisor for Economic Mobility and Opportunity to Gov. Gavin Newsom
---
On November 8, 2016, Michael Tubbs was elected to serve as the mayor of the City of Stockton, California. Upon taking office in January 2017, elected at the age of 26, Michael Tubbs became both the nation's youngest mayor, for a city of over 100,000 people and Stockton's first African-American mayor.
Recognized as one of Politico's Top 50, Fortune's Top "40 under 40," and Forbes' list of the "30 Under 30," Tubbs' leadership paired with an ambitious progressive agenda has received national recognition. Since taking office, Mayor Michael Tubbs secured a $20 million private donation to launch "Stockton Scholars," which will provide up to $4,000 to help students pay for college or trade school for a decade.  Mayor Tubbs also worked to bring "Advance Peace" to Stockton, a program that works to reduce gun violence in communities by identifying and engaging the less than one percent of Stockton's population known to commit gun crimes. Mayor Tubbs also launched the nation's first-ever municipal level basic income pilot, known as the Stockton Economic Empowerment Demonstration or SEED.
Before becoming mayor, Michael Tubbs served as Stockton's District 6 City Councilmember. Elected at age 22 in 2013, he became one of the youngest City Councilmembers in the country. As a councilmember, Tubbs created the Reinvent South Stockton Coalition, championed the creation of the City's Office of Violence Prevention and was part of the council that led the city out of bankruptcy as Chair of the Audit and Legislative Committee. Mayor Tubbs graduated in 2012 from Stanford University with a Bachelor's and Master's degree with honors. Mayor Tubbs is focused on poverty reduction, public safety, workforce development, community engagement, and organizing and collective impact strategies. Tubbs has been a college course instructor for Aspire Public Schools and a Fellow at the Stanford Institute of Design and the Emerson Collective.