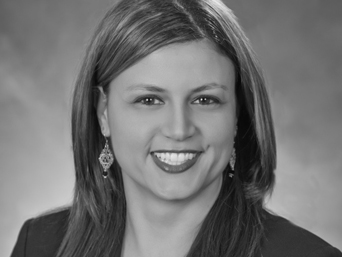 Marissa Lara
Senior Vice President & Chief Diversity Officer, Synchrony Financial
---
Marissa Lara is the Chief Diversity Officer for Synchrony Financial. Synchrony Financial has a long standing commitment to employee engagement and inclusion. We are greater together and know that diverse perspectives and teamwork drive innovation. As our Chief Diversity Officer, Marissa works closely with the Executive Leadership Team, HR Teams, and Diversity Network Leaders to develop strategies and programs that help us grow and promote talent. In this role, she also oversees and provides guidance for organization-wide Diversity & Inclusion Network initiatives, which provide participants with exposure within the organization, expanded networks and leadership experience.
Marissa began her career with InterContinental Hotels Group, providing Corporate HR support for over 120 company owned and managed hotels. From this role, she was promoted to become a part of the opening leadership team for the InterContinental Buckhead Atlanta hotel as Human Resources Manager. In this capacity, Marissa led the full recruitment and selection efforts for the 400 employees of the property, managed HR and benefits administration, and held responsibility all employee relations efforts.
In 2006, Marissa joined Turner Broadcasting System as Human Resources Manager supporting the CNN International and CNN en Español networks. Responsible for over 600 employees in 26 countries, Marissa's role required planning and recommending human resources strategies to build individual and organizational capabilities globally. In addition, her scope of responsibility included the global mobility lifecycle for 150 multinational international assignees. During her tenure, Ms. Lara completed a 3 month short term assignment in the CNN Hong Kong office, and was on the ground in Abu Dhabi to manage the human capital components to successfully open the CNN Middle East production hub in 2009.
In April 2011, Marissa transitioned to the financial services industry, accepting a Human Resources Business Partner Team Lead position with SunTrust Banks. In this capacity, she led a team of HR Business Partners progressively supporting several of the company's divisions including: Private Wealth Manager, Commercial & Retail Banking, Corporate Finance, Legal and Audit. These HR teams served as performance consultants to business leaders to identify needs, assess gaps, and develop and deliver solutions to ultimately drive business results.
In early 2014, Marissa joined Synchrony Financial as the Senior Human Resources Leader for Marketing and Communications where she led workforce planning, organizational design and talent development efforts – directly supporting the Chief Marketing Officer and her senior leadership team.
Marissa holds a Bachelor of Science degree in Biology from the Georgia Institute of Technology and a Master of Business Administration degree with a concentration in Human Resource Management from Georgia State University.