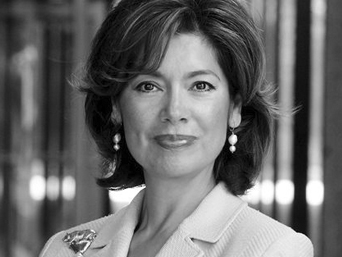 Maria Contreras Sweet
24th Administrator, U.S. Small Business Administration
---
Maria Contreras-Sweet became the 24th Administrator of the U.S. Small Business Administration and a member of President Obama's Cabinet on April 7, 2014.
Prior to her arrival in Washington, Contreras-Sweet founded the first Latino-formed commercial bank in California in more than 35 years.She was the first Latina to hold a state cabinet post in California. As Secretary of Business, Transportation and Housing Agency, she managed 13 departments, including Caltrans, the California Highway Patrol, the Department of Motor Vehicles and the Department of Financial Institutions.
Contreras-Sweet entered the private sector as the director of public affairs for Westinghouse's 7-Up / RC Bottling Company. She was a founding director of The California Endowment, a multi-billion dollar philanthropic health foundation, and Hispanas Organized for Political Equality (HOPE), a nonprofit dedicated to encouraging Latinas to engage more fully in the democratic process. Born in Guadalajara, Mexico, Contreras-Sweet is a first-generation immigrant who came to America at age 5 with her mother and five siblings.