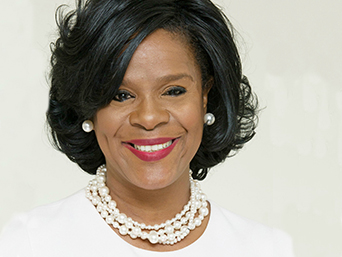 Kim Anthony-Morrow
Founder and CEO, Urban Philanthropy Network, Inc.
---
Kim Anthony-Morrow brings more than 25 years of experience in business and community development to her role as Founder and CEO of the Urban Philanthropy Network (UPN), a 501(c)3 nonprofit organization that is dedicated to providing networking opportunities, education, resources and support to emerging nonprofit leaders who are committed to serving urban and under-resourced communities. In addition to nonprofit leadership training, technical assistance and funding development support, UPN also provides one-to-one leadership coaching to emerging nonprofit leaders.
Prior to launching the UPN, Kim served for more than a decade as the Director of Membership and Small Business Development for the Black Business Association. She has parlayed her extensive knowledge and experience into the publishing the Urban Business Journal and Urban Philanthropy Magazine and currently serves as the producer and host of "Urban Philanthropy Live," a weekly podcast that highlights individuals and organizations that are making a positive difference in urban and underserved communities.
A passionate social enterprise advocate and gifted fundraiser, Kim has sourced more than $10 million in funding for worthy causes and social innovation projects. She is also a sought-after speaker, delivering keynotes, workshops, and training for conferences, nonprofits, corporations, and colleges on purpose-driven career building, social innovation, entrepreneurship, personal branding and community-building.
Kim is the author of Launch & Lead: How to Do Well by Doing Good by Launching a 501(c) 3 Nonprofit Organization and continues to provide nonprofit management consulting services to individuals and organizations worldwide.