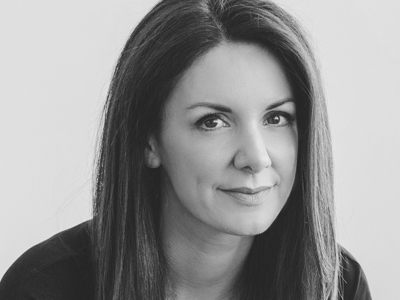 Kat Cole
Group President, FOCUS Brands
---
Kat Cole's twitter handle reads "Connected-Creative-Conscious-Community building Capitalist,
Biz Advisor, MBA, Coffee-loving Chronic Learner" – this not only describes her as a person, it
describes the philosophies she applies to business, brands and life. As a leader who is
unusually connected to communities through social media, is very active in advising and
investing in start-ups, and is an avid humanitarian in some of the poorest areas of the world,
Kat Cole sticks out like a sore thumb in the crowd of her foodservice and franchise industry
peers. She is a YGL (Young Global Leader) of the World Economic Forum, is starting a
foundation to fund creative, sustainable approaches to education and self-sufficiency, and is
one of only two foodservice company leaders listed on CNBC's Next 25 List Innovators, Leaders
and Disruptors – 2014, which is dominated by tech start-ups and a few financial groups and
Fortune 50 companies https://www.cnbc.com/next#. She is passionate about creating and
highlighting opportunities, innovation and community building that come out of the
foodservice industry.
For the past four years, Kat has been president of Cinnabon, Inc. where she was accountable for
leading, evolving and building the team and multi-channel brand. In her four years as president
at Cinnabon, her team and franchisees have accomplished franchise unit growth (1200 in 55
countries), profitability, franchisee satisfaction, philanthropic partnerships, and comp sales
performance that is the strongest the brand has seen in over a decade. In that same time,
Cinnabon's awareness, cult following, social media engagement, and multi-channel retail
products (70 products in 70,000 points of distribution) and brand extensions have been in the
top of its segment and the industry at large. In 2013, Cinnabon passed $1 Billion in annual
branded product sales globally through all retail channels and continued to grow beyond that in
2014.
As of January 2015, FOCUS Brands continues to grow in a new structure to leverage its scale
and fuel continued global, multi-channel growth. Kat has been promoted to take on the role of
Group President at FOCUS Brands Inc. (parent company to Cinnabon, Inc.) leading the