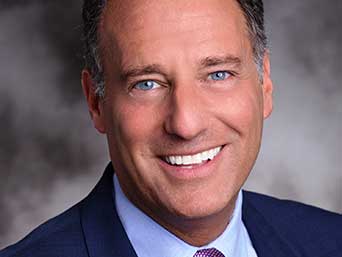 Jonathan Polk
President & CEO, American Express Bank, FSB
---
Jonathan Polk is President & CEO of American Express Bank, FSB, and Senior Vice President, Head of Global Regulatory Affairs and International Banking in American Express Global Risk & Compliance. As President of FSB, he is responsible for overseeing and establishing bank policies, strategies and goals; providing leadership on the financial, operational and regulatory activity of the bank; partnering with affiliates to drive innovation and growth and ensure compliance, and interfacing with regulatory agencies. In his role as Head of Global Regulatory Affairs, he and his team supports and manages relationships with financial regulatory authorities with jurisdiction of American Express around the world. In the international banking space, he is responsible for ensuring a consistent level of rigor in the management and control of American Express banks around the world by leveraging best banking practices everywhere the company operates.
Before joining American Express, Mr. Polk spent more than 20 years with the Federal Reserve Bank of New York, where he most recently led the on-site supervisory team at Citigroup. The team was responsible for carrying out the regulatory oversight of Citigroup including setting the regulatory agenda, executing on the supervisory plan, developing an annual assessment of the firm, and acting as the central point of contact for all supervisory activity. Prior to that role, he was part of the New York Fed's Special Investments Management Group, where he was a Senior Vice President responsible for overseeing the AIG Relationship Monitoring Team and tasked with looking after an $85 billion revolving credit facility established to support AIG during the economic downturn. Earlier in his career at the Fed, Mr. Polk served as the senior officer responsible for corporate compliance and anti-money laundering examinations at the New York Reserve Bank. During his time in the compliance area, Mr. Polk represented the Bank on the Basel Committee's AML Expert Working Group on a number of subject matter groups organized by the financial services industry, and was a frequent speaker on AML and compliance issues. Mr. Polk began his career with the Federal Reserve in 1986 as a staff attorney focused on litigation and regulatory enforcement matters. He also spent three years with the private law firm of Miller & Wrubel, P.C. in New York City as a commercial litigator with a concentration in securities and real estate cases.
Mr. Polk earned a law degree from Cornell Law School and earned his bachelor's degree from Hobart College where he studied Philosophy and English. He is a member of the New York State Bar Association.