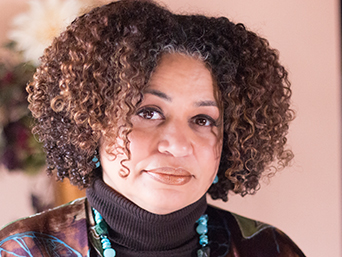 Jessica Lynn Jackson, J.D.
Co-Pastor, IMPACT LIVING Christian Center
---
Jessica Lynn Jackson is a visionary servant leader, passionate educator, social entrepreneur and seasoned professional. Her vocational and professional journey reads like a dynamic mosaic reflecting various passions and God-given talents she possesses. Jackson is a "recovering" employment attorney, mediator, executive leadership coach, organizational development consultant, dynamic speaker, and skilled facilitator. She has worked with Fortune 500 companies, higher education institutions, charter schools, and non-profit organizations with an eye toward assisting clients to address issues at a root-cause level and achieve sustainable organizational success.
As an ordained minister, Jackson serves alongside her husband as Co-Pastor of IMPACT LIVING Christian Center in Minneapolis, MN teaching the Word and providing keen oversight for administration and organizational development of over a dozen ministry areas. She also serves as Executive Director of We IMPACT! a new non-profit that serves as the organizational home for several programs including College Crew, a leadership development and college readiness program for urban youth 7th-12th grades she personally birthed.
In her heart and at her core, Jackson is an educator – by vocation if not occupation. A former adjunct professor at the University of Minnesota and Associate Director of the Office of Equal Opportunity, she created Race Circle – an educational and community building initiative about race and culture. Jackson's University experience also includes serving as a Consultant in the Office of Organization Effectiveness, where she provided coaching and organizational development consulting services to system-wide leaders.
In 2014, Jackson was named a Bush Foundation Leadership Fellow and also proudly served as an Operation Hope Fellow. Her insights and lessons learned will be included in her first book on race, faith and healing, currently underway. Jackson received her B.S. from Northwestern University and her J.D. from the University of Minnesota Law School. Jackson's StrengthsFinder Themes: Belief, Strategic, Achiever, Connectedness, Individualization.