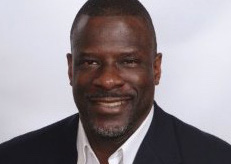 Jeffrey Thomas
Managing Director, DeMas Consulting
---
Jeffrey Thomas's professional experiences cover supply chain, re-engineering, economic development, private equity, commercialization, and advocacy for diversity and inclusion in procurement. Jeffrey has managed over $1B in yearly materials/services spend and has been instrumental in placing over $50M in start-up companies. Jeffrey has led teams of professionals in the sourcing, contracting, and commercialization of goods and services for Fortune 500, mid-size, and start-up companies. Through Jeffrey's leadership, diversity spending targets were the highest achieved. In his expat role in Copenhagen, Denmark, Jeffrey directed the global sourcing activities for production locations in Europe, South America, North America, and Asia. He has held global leadership positions at Xerox, Dell, Edwards Lifesciences, Bank of America and Novozymes.
Thomas led the Strategic Action Council as Executive Director and the Minority Supplier Institute as its Managing Director. These broad based civic and business organizations advocate for the increase of minority and women owned businesses in the corporate, regional, and state procurement processes. Thomas represented 70 companies covering 15 categories of spend, along with the management of a real estate fund and development of a loan fund. As Vice President of Business Development with the New Orleans Business Alliance, Thomas recruited firms to the city, championed real estate developments, and assisted with the funding of start-ups.
Thomas is the Managing Director of DeMas Consulting. Thomas participates on the advisor group to ICANN for Customer Trust/Choice, and served as a Subject Matter Expert for the Institute of Supply Chain Management. Jeffrey is a board member of the Grambling State University Athletic Foundation, and a member of Rotary. Thomas received his bachelor's degree in Finance from Louisiana Tech University, and received his master's degrees from Grambling State University and the University of Rochester.