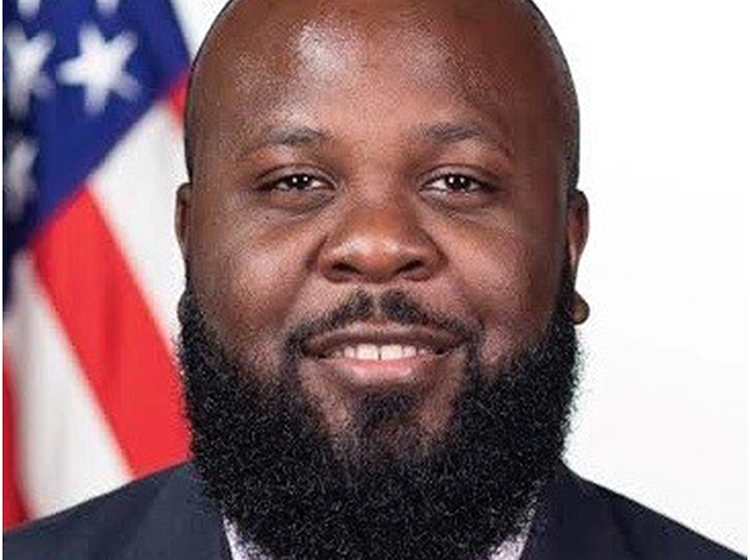 Ja'Ron Smith
Deputy Assistant to the President, The White House
---
Ja'Ron Smith, President Trump's highest and longest ranking African-American advisor, currently serves as Deputy Assistant to the President for Domestic Policy and Deputy Director of the White House Office of American Innovation. Ja'Ron plays a key role in developing President Trump's policies and has been a driving force in passing legislation aimed at helping the African American community. He was instrumental in passing the criminal justice reform bill that freed thousands of African Americans and reunited people with their families, helped give historically black colleges and universities the highest level of presidential funding they've received in 20 years, advocated for boosting the opportunity zone program that revitalized many minority and low-income communities, and has more recently been focused on aiding minority businesses impacted by COVID-19 and was also behind the President's recent executive order regarding law enforcement and use of force in America.
Ja'Ron's portfolio also covers a wide range of other issues, including immigration, re-entry, economic revitalization of distressed communities, infrastructure, trade, economic growth and job creation, and more. Ja'Ron views the policies he has worked on as ways President Trump has fulfilled his campaign pledge to help the forgotten community.
He previously served as a Special Assistant to the President for Legislative Affairs and was the President's liaison to the United States House of Representatives Ways and Means Committee, Agriculture Committee, Education and Workforce Committee, Homeland Security Committee, Congressional Black Caucus, and Congressional Hispanic Caucus. Prior to serving as the Special Assistant to the President in the Office of Legislative Affairs, Ja'Ron served as the President's Director of Urban Affairs and Revitalization, where he was a chief policy strategist and manager of HBCU initiatives, crime and reentry, and the White House Faith and Opportunity Initiative. Before the President began his term in office, Ja'Ron also served Congressmen J.C. Watts, Steve Scalise, Jim Jordan, Jeb Hensarling, along with Senator Tim Scott and prior Chairman and Governor Mike Pence.
As evidenced by his personal and professional commitments, Mr. Smith has been a longtime advocate for economic development, crime prevention, entrepreneurship, and workforce development. Ja'Ron Smith was recently awarded the 2020 Bipartisan Justice Award.
Ja'Ron is a graduate of Howard University School of Business and Howard University School of Divinity.