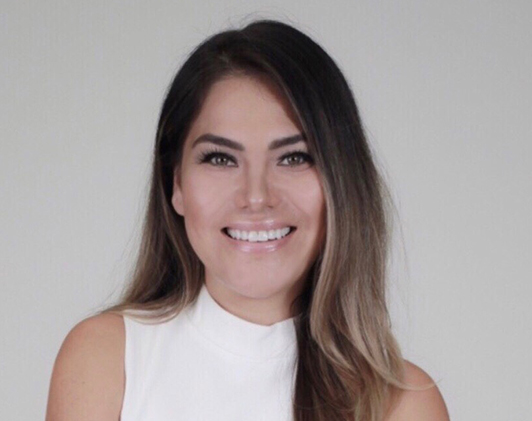 Janet Cruz Bisonó
Founder and CEO, Latina Money
---
Janet Cruz Bisonó is the founder and CEO of Latina Money, a digital financial literacy platform designed to ignite + fuel wealth creation for the modern Latina.
Janet believes in the massive power that talking money can have in positively transforming and elevating cultures and communities. By fusing media, technology and storytelling, Latina Money is empowering modern women to lift the taboo and harness the tremendous power of money in order to write and rewrite cultural narratives.
As a first-generation Latina and daughter of immigrant parents, Janet witnessed the people she loved most slowly deteriorate from their battle with degenerative diseases sped up by a lifetime of manual labor. What that experience instilled in her was the curiosity to learn how to stop trading time, health or sanity for money, along with the skills it took to get and feel more in control of her money so that money wouldn't have to work her, or any of her loved ones into an early grave.
While her work within the Latinx community is a direct reflection of her heritage, Janet has embraced the challenge and adventure of navigating, blending, and remixing old-world values with new-world progress in a journey that speaks true to the experience of many multicultural women.
At 21 years old, Janet quit her job, put school on hold, applied for a 5,000 dollar loan and backpacked through several continents for six months on her own despite her family's fear, criticism, and disapproval. Whisking away as a solo female traveler was unheard of in those times! Now more than 10 years later, that experience continues to be one of the most profound and most profitable investments that not only resulted in an extensive career in Intelligence and National Security but also contributed to her wealth creation journey, and shaped her as a multicultural Latina.
As the host and voice behind the Latina Money podcast, Janet now talks money and wealth with successful entrepreneurs, amazing creatives, and industry elites to share exclusive insider tips, wisdom + actionable tips that all modern women can use to build wealth and create smart and savvy income.
As a Millennial Latina influencer, podcaster, and financial educator, what Janet is most proud of is her diverse and highly engaged community of change makers that are exploring distinct ways to more efficiently make money in order to build lives that they can be proud of while simultaneously skyrocketing their ability to give, live and serve their own communities in more profound and impactful ways.