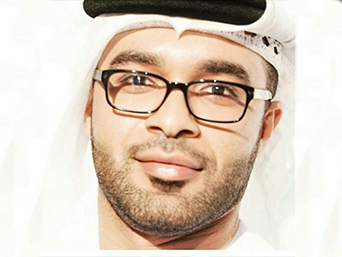 Hussain Al Balooshi
Program Manager – Esref Sah, Emirates Foundation
---
Hussain Al Balooshi is a high-energy Program Manager, excelling in management of youth projects, program development and complex problem solving. His comprehensive background includes providing education and community projects to youth. Hussain is an optimistic and driven Program Manager, cultivating and directing high-performing teams and developing constructive relationships with a wide range of business and community partners. Now working as Esref Sah Manager at Emirates Foundation for Youth Development for promoting, Hussain encourages, motivates and gives the necessary skills to the youth in the community. Hussain has been involved in a large variety of well reputed organizations that gave him the confidence to develop his career at a very young age. At an early age, he started volunteering in different events across UAE to learn more about the community. With a clear vision of his career future, Hussain made the smart and hardworking decision to accept a part time job while studying at the same time. Hussain graduated from HCT Abu Dhabi with a Bachelor degree in Business Quality Management and is also certified internationally by ILM in leadership and management.
In addition, Hussain has been a motivational speaker for last 7 years for the Universities and Colleges across UAE, inspiring youth to focus on the available opportunities and taking initiative, risk and gaining knowledge in order to benefit all the parties that are involved.
Inspiring people all started when Hussain started gaining and transferring knowledge at his roadshows and seeing the impact on the youth and directing them towards the opportunities that are useful and endless to make a positive difference in the community.