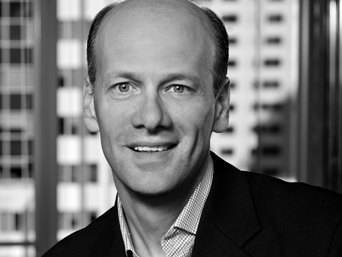 Greg Becker
President and Chief Executive Officer,
Silicon Valley Bank and SVB Financial Group
---
Greg has been a champion of the innovation economy since he joined Silicon Valley Bank in 1993 as a banker to fast-growing technology companies.  Today, he is the president and CEO of the world's only bank dedicated to the innovation sector around the world.
Silicon Valley Bank's mission is to help increase the probability of its innovative clients' success, globally.Under Greg's leadership, Silicon Valley Bank's growth rate has continued to outpace other banks.  SVBhas been named one of the fastest growing public companies in the U.S., one of the largest publiccompanies in the works and one of the best places to work.  SVB is also an advocate for entrepreneurs,their investors, and corporates in the innovation sector internationally.
Greg was the president, chief operations office and chief banking officer prior to taking on the CEO role.Earlier in his career, Greg ran the company's Venture Capital Group, where he was responsible forbuilding relationships with and investing in, venture capital and private equity firms across the U.S.  Gregwas also a co-founder and managing director of SVB Capital, which operations some of the world's top-rated venture fund-of-funds and co-investment funds, and he was a member of Silicon Valley Bank's Operating Committee.
Greg is the vice chairman of the Silicon Valley Leadership Group (SVLG) and is on the ExecutiveCommittee for the Bay Area council.  He earned a bachelor's degree n business from Indiana University.