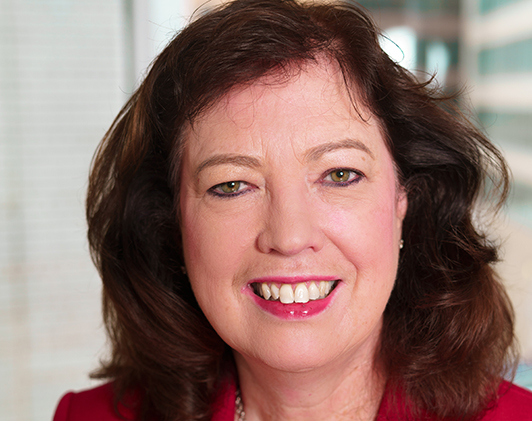 Eileen Fitzgerald
Senior Vice President, Head of Housing Affordability Philanthropy, Wells Fargo Foundation, Wells Fargo & Company
---
Eileen Fitzgerald is head of housing affordability philanthropy for the Wells Fargo Foundation. She joined the Wells Fargo Foundation in 2019 after a 25-year career in the community development, nonprofit and housing industry.
In 2019, Wells Fargo unveiled an evolution to its philanthropy strategy including a commitment of $1 billion through 2025 to address the U.S. housing affordability crisis aimed at bringing forward solutions for homelessness, availability and affordability of rentals, and sustainable homeownership. As one of the largest corporate foundations in the U.S., the Wells Fargo Foundation donated $455 million in grants to nonprofits in 2019 to accelerate economic opportunity and success in underserved communities. The Wells Fargo Foundation has a strategic focus to create positive societal outcomes by working with stakeholders to address housing affordability, small business growth, and financial health.
Most recently, Fitzgerald served as president and chief executive office of Stewards of Affordable Housing for the Future (SAHF), a collaborative of nonprofits that collectively owns and operates more than 140,000 affordable rental homes nationwide with a focus on advancing creation and preservation of healthy sustainable affordable rental homes for low- and moderate-income households.
Prior to joining SAHF in 2014, Fitzgerald served as chief executive officer and chief operating officer with NeighborWorks® America, a national organization with a network of more than 245 nonprofits that creates opportunities for people to live in affordable homes, improve their lives and strengthen their communities. Previously, she worked at the Fannie Mae Foundation and as the Chief Investment Officer for Single Family at the AFL-CIO Housing Investment Trust. She also served at the U.S. Department of Agriculture's Rural Housing Service as the Associate and Acting Administrator, and held positions in Virginia and Maryland state governments.
Fitzgerald is a graduate of Fordham University in New York and the Woodrow Wilson School of Public and International Affairs at Princeton University. She is a resident of Takoma Park, MD, where she lives with her husband. They have two daughters.