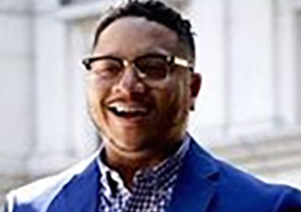 Edwin McDonald
HomeOwnership Counselor, Resources for Residents & Communities
---
Edwin Mc Donald is a Homeownership counselor working with a HUD approved counseling agency that has been providing services in Atlanta for over 25years. As counselor, Edwin is accountable for the delivery of comprehensive counseling and educational workshops in the following areas: credit counseling, financial management, pre-purchase, in accordance with U.S. HUD standards. Edwin also performs on-going case management work as needed to provide services and problem-solving assistance to clients.
Edwin was born and raised in Brooklyn, New York but had the luxury of attending schools in both Trinidad & Tobago and Sherman Oaks, California. He pursued a college education attending Oakwood University in Huntsville, Alabama graduating with a Bachelor of Arts degree in Communication (with a concentration in Public Relations) minoring in Psychology. He has moved various times from NYC, Los Angeles Ca, Huntsville AL but now resides in Atlanta Ga . Edwin has gained great experience and training working with large organizations such as NeighborWorks America, Freddie Mac and Georgia Act.
Edwin regularly volunteer his time to non-profits, churches and other civil organizations. As recently as March 2018, Edwin served as Master of Ceremony and Game announcer for FIRST(For Inspiration and Recognition of Science and Technology) Robotics Regional Competition. FIRST Robotics designs accessible, innovative programs that build not only science and technology skills, but also self-confidence, leadership, and life skills for kids k-12. Also once a month he prepares and manages a sewing class that provides lessons in sewing, crocheting and quilting for metro Atlanta community. In his spare time, he enjoys hanging out with his family, crate digging (looking for vinyl), Healthy cooking and reading anything inspirational and empowering. A couple of his favorite quotes are "When you're in a dark place, you sometimes tend to think you've been buried . Perhaps you've been planted. Bloom". "Talent is God given. Be humble. Fame is man-given. Be grateful. Conceit is self-given. Be Careful"- John Wooden. "Before Alice got to the wonderland she had to fall".