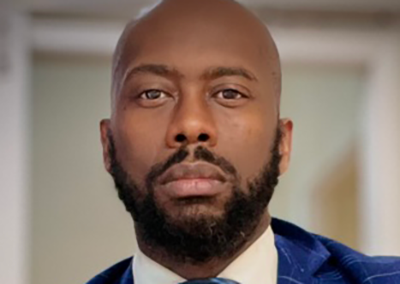 Dr. De'Andre Pickett
Principal Consultant, 357 Education Group
---
De'Andre has worked tirelessly for the last 17 years to advocate for the families and children within the state, particularly the Metro Atlanta communities. De'Andre, originally from Springdale, Ohio, moved to Atlanta to attend Morehouse College to study English, Sociology and African American Studies.
While in college, Dr. Pickett was selected by the Israeli Government to become the first African American to serve as an intern (finishing as the senior intern) to the Consulate General of Israel to the Southeast. In this role, DeAndre was given the opportunity assist the consul general's office in diversity and inclusion conversation, including the racial relations summit in 2009.
Since 2006, De'Andre has served in many educational capacities from Educational Specialist and Dean of Students to recently having served as the Dean of Student and Academic Affairs for Literacy Action, the oldest, largest, and leading adult basic education nonprofit in the Southeastern United States. De'Andre most recently served as the Associate Program Director for Givingpoint, a non-profit that seeks to unleash the passion and energy of young people to create an unprecedented level of civic engagement – to create caring hearts and entrepreneurial minds.