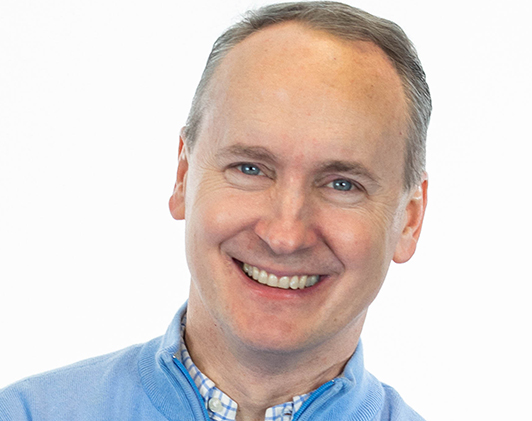 David Gardner
Co-Founder and Chief Rule Breaker, The Motley Fool
---
David Gardner is the Co-Founder and Chief Rule Breaker at The Motley Fool, a financial services company he started in 1993 alongside his brother, Tom. In Shakespeare, the court jester—or Fool—was the one person who had license to speak the truth to the king or queen. In the same way, The Motley Fool has been speaking truth to Wall Street for 26 years, empowering millions of people to take control of their financial lives. The company's purpose is To Make the World Smarter, Happier, and Richer.
As Chief Rule Breaker, David wears many hats including investor, podcaster, author, and lecturer. David has developed his own style of investing, called Rule Breaker Investing, which seeks to invest ahead of the crowd in the most innovative companies of our time and continue to hold shares well after the crowd has sold. Millions of people and dollars invest alongside David following his stock recommendations made in the company's flagship service Motley Fool Stock Advisor where he has bought and held stocks like Amazon and Netflix, each up more than 100 times in value (and counting). In October 2018, David celebrated making his 200th consecutive monthly stock pick for Motley Fool Stock Advisor; those 200 picks returned an average annualized return of 20.7% over those 16+ years, vs. the market's S&P 500 average of 7.5%.
Part of The Motley Fool's mission to make the world smarter, happier, and richer involves a focus on improving the world's workplaces. With its unyielding focus on workplace culture and employee engagement, The Motley Fool has twice been named Glassdoor's #1 Best Medium- Sized Company to Work For in America.
David is a recipient of UNC's prestigious "Distinguished Young Alumni Award." He loves games of all kinds, especially board games, having a collection of hundreds of them, which the Gardners have played a lot over the years with their three children. David served on the Individual Investor Advisory Committee of the New York Stock Exchange for 15 years and the Folger Shakespeare Library board for 10 years. He currently serves on the Board of Directors of the Conscious Capitalism Institute and is a graduate of the Leadership Greater Washington Signature Program Class of 2019.
These days you can also find him hard at work with a team creating a mobile game to make the stock market fun and accessible for everyone. If you run into him in person, be sure to ask him about Spiffy-Pops.