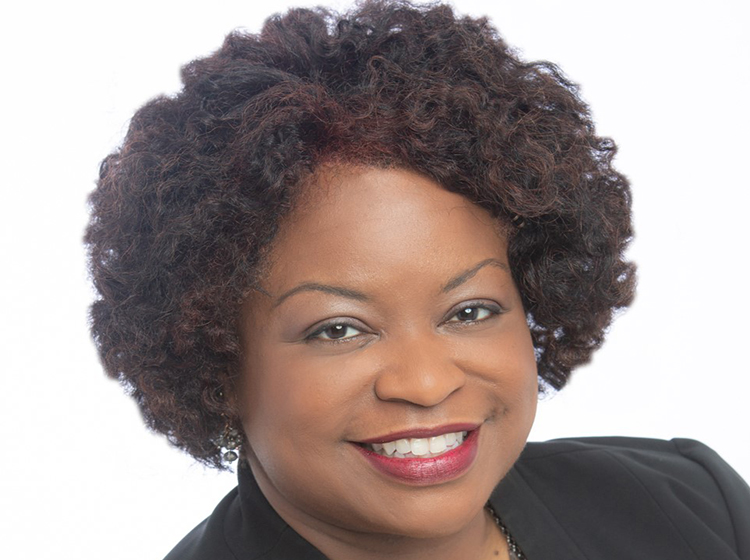 Darlene Goins
Head of Banking Inclusion, Wells Fargo
---
Darlene Goins is head of Banking Inclusion Initiative for Wells Fargo, responsible for the overall strategy and direction of the Banking Inclusion Initiative. Launched in May, the initiative is Wells Fargo's commitment to help more people who are unbanked gain access to affordable, mainstream bank accounts, with a focus on removing barriers to financial inclusion for Black and African American, Hispanic and Native American households, which account for more than half of America's 7 million unbanked households. Goins leads the cross-enterprise teams building out a series of programs that will support and track the progress of the initiative.
Previously, Goins served as head of Financial Health Philanthropy for the Wells Fargo Foundation. In this role, she was responsible for combining Wells Fargo's resources and expertise to open pathways to economic advancement for people of color and other marginalized communities. She led strategic initiatives in collaboration with nonprofits and community stakeholders designed to increase financial inclusion and access, reduce debt, drive savings and wealth-building behavior, and transform systems to make it easier for people to lead their financial lives.
Goins joined Wells Fargo in 2016 as head of Hands on Banking®, the company's award-winning financial education and capability program that has benefitted more than 12 million youth, adults, seniors, military and entrepreneurs. Earlier, Goins was a scores executive at FICO, where she led FICO® Score Open Access, a consumer credit score program that earned accolades from the Obama administration, regulators, and consumer advocacy groups, among others. She also held leadership positions in sales, product management, decision science, and data science at FICO and analytic-based software companies Nomis Solutions, First Data Corporation, and ALI Solutions.
An active community leader, Goins is based in San Francisco and currently serves on the boards of several national nonprofits to accelerate financial inclusion, including Prosperity Now, the American Bankers Association Foundation, and Asset Funders Network. She also serves as Treasurer of the San Francisco Chapter of Jack and Jill of America, Inc. and on the Marin County Priority Setting Committee. She earned a bachelor's degree in electrical engineering and a master's degree in Engineering-Economic Systems (now the Department of Management Science) from Stanford University.