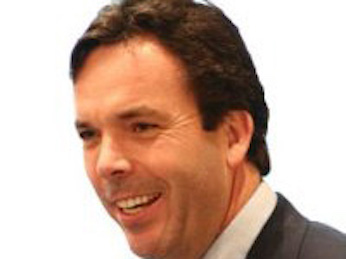 Cliff Oxford
Founder and CEO, STI Knowledge, Inc.
---
W. Cliff Oxford marked his initial entrepreneurial success as the founder and CEO of STI Knowledge, Inc. – a pioneering first market mover in developing knowledge-based systems and services for the Fortune 1000. STI Knowledge was considered a cultural phenomenon with worldwide organic growth. In 2000, the company was recognized as the 13th fastest growing company in America and was listed on the prestigious Inc. 500 for 3 consecutive years.
While attending the University of West Georgia, Oxford worked part-time loading trucks at UPS. After graduation, UPS hired Oxford full-time and he became its youngest district manager at age 23. While at UPS, Oxford developed a technologically advanced help desk system for the corporate enterprise. In the first year, UPS recognized Oxford for saving the company over $250 million. In 1995, he left UPS to start STI Knowledge. Oxford shaped STI Knowledge into a global technology leader, with offices in the United States, United Kingdom, South Africa, India, Hong Kong and the Philippines. The Atlanta Chamber of Commerce recognized the company's accomplishments by naming Oxford "Entrepreneur of the Year" in 2000. In 2003, he sold STI Knowledge to Mellon Bank Ventures and a group of global investors.
Oxford obtained his MBA from Emory in 1994. Following his vision for entrepreneurism and giving back, Oxford endowed the Emory Executive MBA in 2004.
Today, Oxford channels his Entrepreneurial passion and knowledge into the Oxford Center for Entrepreneurs, the premiere education, commerce, and media platform for fast growth entrepreneurs who are expanding and emerging as the market leaders in their category. Oxford is also a paid columnist for Forbes.com (https://www.forbes.com/sites/cliffoxford/) and NYTimes.com (https://boss.blogs.nytimes.com/author/cliff-oxford/), he is Host of the Television series DoctorPreneur, and founder of the Oxford at Brenau MBA program, the first fully accredited entrepreneur MBA program.