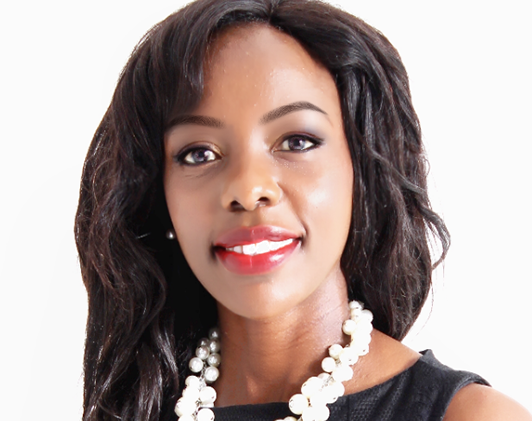 Carolyne Akinyi Opinde
Founder and CEO, The NGO Whisperer™
---
Ms. Carolyne Akinyi Opinde believes that socio-economic development within low-income communities can be achieved by "Connecting People, Raising Funds and Impacting Lives™".
Ms. Opinde is a seasoned Resource Mobilization and Business Development Specialist with over 15 years' experience in the nonprofit sector. Her knowledge and expertise in international development has impacted communities across the globe. She has raised over US$ 100 million and managed various projects worth US$ 20+ million.
Ms. Opinde's commitment to making a difference in people's lives, especially among women, girls and children in underserved communities led her to establish The NGO Whisperer™ in 2018, as a consulting business with a global reach that provides technical support to nonprofits, so they can successfully impact people's lives.
As the Founder and CEO of The NGO Whisperer™ Global Consulting, she leads a team of consultants to provide technical support to nonprofits in Resource Mobilization, Project Management, Governance and Organisational Management, Compliance and Enterprise Risk Management, and Executive Coaching and Masterclasses for leaders.
As the Editor-In-Chief of The NGO Whisperer™ Magazine, she works with a team of highly respected subject- matter experts to provide high-quality content, industry best practices, and share stories of women and men who are impacting lives within their communities and across the globe. Recent notable personalities featured include H.E. Dr Justina Mutale, H.E. Lady Sandra Williams, and Mrs. Mary Hagerty Ehrsam.
As the Host and Producer of The NGO Whisperer™ Show, she interviews women and men who are impacting lives within their communities and across the globe. Notable personalities interviewed include H.E Dr Ameenah Gurib-Fakim, Ms. Gugulethu T. Ndebele and Ms. Marie-Christine Nibagwire.
Ms. Opinde has received recognition for her contribution to resource mobilization and leadership. In 2020, Ms. Opinde became a member of UN Women, the global champion for gender equality. In 2019, she was named the Best Impact-Focused Social Development Female Leader of the Year, by British Award for African Development (BRAAD). In 2015 she was named one of the Future Leaders by Resource Alliance at the University of Oxford, United Kingdom.
Ms. Opinde is an international speaker and evangelist for social entrepreneurship. She has spoken to audiences of over 2500, interviewing among others, Nelson Mandela's grandson, Ndaba Mandela, and Hollywood actor, Charlie Sheen.
Ms. Opinde holds a Master of Science in Project Management from the University of Salford, United Kingdom and a Bachelor of Science in Mathematics and Chemistry from the University of Nairobi, Kenya. She is also a certified Project Management Professional® (UK) and Certified Scrum Product Owner®, among other accreditations.
Ms. Opinde currently lives with her husband Jose, in Manchester, United Kingdom. She enjoys cooking African and Portuguese delicacies and running.