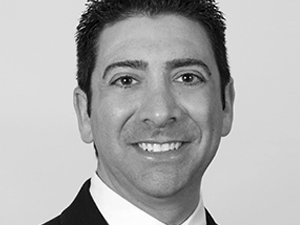 Anthony Gallippi
Co-Founder and Executive Chairman, BitPay
---
Anthony Gallippi co-founded BitPay in 2011 after recognizing that businesses could not easily accept bitcoin payments. BitPay was the first bitcoin payment processor and was founded to bridge the gap between consumers and merchants. Gallippi served as CEO until May 2014, when he became Executive Chairman. In addition to overseeing the day-to-day operations including sales, marketing and customer service he is responsible for BitPay's external affairs. Anthony dedicates his time to building partnerships and broadening business relationships, liaising with investors, expanding BitPay's international presence, and ultimately ensuring BitPay is contributing to the overall bitcoin ecosystem. Gallippi has fifteen years of experience in sales and marketing within the Robotics industry.
Before co-founding BitPay, Gallippi was District Sales Manager at Aerotech, and he served as Regional Sales Manager at Industrial Devices Corporation.
Gallippi has a Bachelor's degree in Mechanical Engineering from Georgia Institute of Technology.