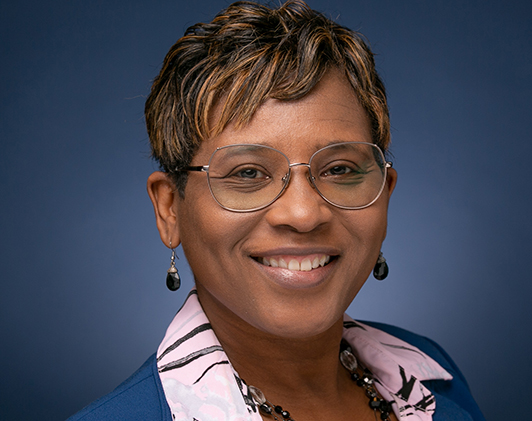 Alesia Brooks
Chief of Staff to Commissioner Stephen Bradshaw, DeKalb County Georgia Board of Commissioners, District 4
---
Since 2017, Alesia has served as Chief of Staff to Commissioner Stephen Bradshaw –DeKalb County Georgia Board of Commissioners, District 4. She advises on constituent, zoning and policy matters.
Prior to joining DeKalb County Board of Commissioners, Alesia was Founder and Managing Partner with Impact Destiny, where she managed client relations and implementation of in-home family therapy best practices. Alesia's experience also includes work as Senior Area Director at Community Solutions, Inc. a non-profit agency providing community-based care in residential, re-entry centers, day reporting and in-home evidenced based therapy services. As a senior administrator, she implemented numerous mental health models treating juveniles and families. Alesia work experience also includes program management experience with the Carter Center of Emory University's former African Governance Program.
Originally from Boston, Massachusetts, Alesia graduated from the University of Massachusetts Boston, with a Bachelor's Degree in Psychology. She has a Master's Degree in Counseling Psychology from the Georgia School of Professional Psychology. She is an alumna of Morehouse School of Medicine Faculty Development Leadership Program. Alesia is also a graduate of the United Way Volunteer Involvement Program. She served as a Board Director of Baby Peaches a non-profit organization focused on prioritizing newborns and strengthening parents. Alesia is the First Vice President of the National Coalition of 100 Black Women Stone Mountain Lithonia Chapter, a board director of her homeowners' association.