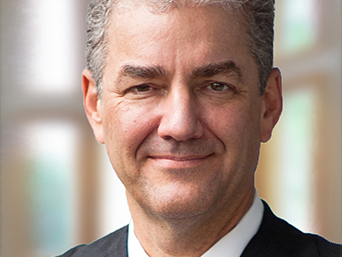 John B. Bartling Jr.
President, Chief Executive Officer and Director, Invitation Homes
---
John B. Bartling has served as President and Chief Executive Officer of Invitation Homes and
on the Invitation Homes' Board of Directors since November 2014 and has extensive executive
management experience and 35 years of experience in the real estate industry.
Prior to joining Invitation Homes, Mr. Bartling served as a member of the Management
Committee and Global Co-Head of Real Estate and Senior Partner of Ares Management LLC, a
global alternative asset and private equity manager. Prior to Ares, he was the Managing Partner
and Chief Investment Officer of AllBridge Investments, LLC, a portfolio company of Ares Capital
Corporation, owner of WMC Management Company, LLC, a privately held real estate operating
company, and President and CEO of Walden Residential. Prior to that, Mr. Bartling served as
the CEO and President of Lexford Residential Trust, Inc., a publicly-held multi-family REIT.
Before serving at Lexford, he was Director of the Real Estate Products Group of Credit Suisse
First Boston. Previously, he served as an Executive Vice President of NHP Incorporated and
held positions at Trammell Crow Residential and Mellon Bank, NA.
Mr. Bartling is the current President of the National Rental Housing Council (NRHC) and former
Finance Chair of the National Multi Housing Council (NMHC). He served on the Board of
Governors of Commercial Real Estate Finance Council and has served as a director for Lexford
Residential Trust, Walden Residential, Arnold Palmer Golf Management (APGM), as well as the
Chairman of the Board of Ares Commercial Real Estate. Mr. Bartling is actively engaged in
philanthropic endeavors, including having served on the boards of the Children's Hospital
Research for Ohio State University, the Harvard Joint Center for Housing Studies: Leadership
Forum on Pension Fund and Endowment Investments in Domestic Emerging Markets, as well
as the Big Brothers and Big Sisters Association of Columbus, Ohio.