Thank you for joining us as a Session Leader!
Please review the Session Leader Orientation video prior to your session at HOPE Global Forums:
The HOPE Global Forums are a community of events that serve as a call to action: to inspire innovation and thought leadership towards an inclusive global economy that works for everyone. With over 4,000 delegates from 45 countries, our Annual Meeting is now the largest and most prestigious gathering in the world on behalf of empowering the poor.
As a Session Leader, you are a qualified and experienced industry expert, tapped to facilitate a 30-minute table conversation around the topic area of your assigned Accelerator Breakout session. You are key to facilitating input on the issues, sharing successful strategies and structuring recommendations and partnerships.
As a Session Leader, you will have the opportunity to engage in authentic dialogue with passionate, open-minded peers who believe in the power of ideas to change the world. You'll have the opportunity to test your ideas for the future, and you'll be challenged to positively impact your community and empower those around you in new ways.
Sign up to join us as a 2019 Accelerator Breakout SessionLeader here.
Questions? Email Jennifer Lutz at jennifer.lutz@operationhope.org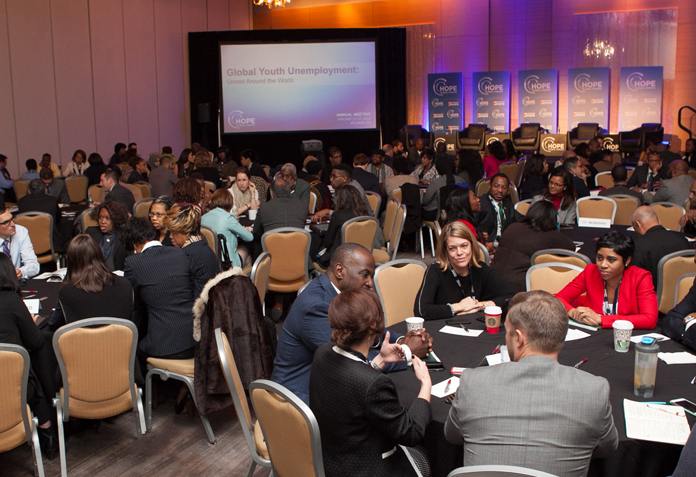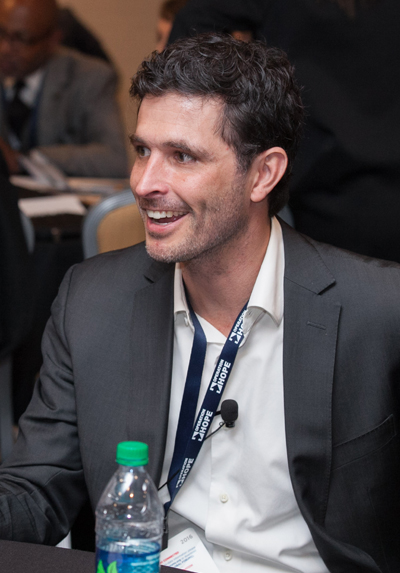 Growing the Entrepreneurial Pipeline
To have a fighting chance at success, entrepreneurs need help: they need fast, easy access to the right resources for their challenge, industry and business stage. And while many communities have an abundance of startup resources, often entrepreneurs—especially those new to the startup scene—can't find them or find the wrong one.
Identifying entrepreneurial assets—resources, challenges and gaps—is a first step. Building an entrepreneurial community that is positioned to create jobs is another. Access to capital, loans or equity that give startups the room and fuel to grow, is a challenge, especially in regions located outside of densely populated areas. Entrepreneurship will never be easy, but knowing what an entrepreneur needs and being able to match them with the right help at the right time can improve their chances of survival and success.
How can communities and organizations better identify and position entrepreneurial assets? What can be done to encourage pathways to small business start-ups? How can access to capital be increased?
The Future of Work: A Vision for Inclusion
Inclusive growth has always been important, but it is now more important than ever. In a world where technological change is rapid and we are continuously reinventing how work is being done, workers need to reinvent themselves to stay productive and relevant. They cannot do so without inclusive growth.
To reinvent themselves, workers must be able to access resources that support them in acquiring new skills, enter new job markets and secure products and services that help stabilize their otherwise dislocated and changing lives. Overcoming barriers to such access is inclusion in action.
How can we address the growing skills gap? Is the gig economy here to stay? As work becomes more fragmented, is this helpful or harmful to inclusion? What role can (or should) the public and private sectors play in meeting these challenges?
Building the Beloved Community in a Smart City World
Globalization and modern technology have made the world both smaller and larger: smaller in the sense that the world has become our neighbor; larger in the sense that our neighbors share unique perspectives that can help expand our understanding, our embrace, and our worldview.
Many proponents of smart communities claim that they are by nature inclusive. However, these initiatives frequently fail to fully prioritize inclusivity. Children, older people, women, ethnic minorities, the disabled, the mentally and physically ill, and people with low household incomes (and those who meet at the intersecting points between these groups) are frequently unable to fully enjoy or participate in civic life or have a voice in the processes that shape it.
Dr. Martin Luther King, Jr.'s vision of the beloved community embraced principles of inclusion: sharing our rich resources; eliminating poverty, hunger and homelessness; and combating racism and discrimination. At the heart of his vision was a reverence for caring for others and honoring the values of fairness and equality.
How can we embed these virtues in today's disconnected communities? How can the public and private sector leverage their resources to build communities that serve all its citizens? Can technology be harnessed to increase opportunity: educational, financial, work, wellness?
Driving Financial Inclusion in a Digital Society
The digital economy is responsible for an explosive growth in FinTech products and services, which have the potential to benefit underserved communities through such features as mobile money, crowd funding, cross-border remittances and alternative credit scoring. The burgeoning FinTech industry brings with it an economic ecosystem of entrepreneurs, start-ups and developers who utilize universities, tech villages and non-traditional support systems to foster innovation and growth.
Unprecedented technological advancements have helped financial inclusion evolve beyond merely connecting people to a bank account. For instance, it is helping level the playing field for small farmers by providing access to buyers, more efficient pricing, and speedier payments. It is replacing time-consuming paper voucher systems used during humanitarian crises with prepaid cards for food and supplies. And it is helping micro-merchants expand their businesses by leveraging purchase data to enable credit scoring.
How can we develop a pipeline of talent to support the growth of FinTech? Have FinTech companies been successful in advancing financial inclusion to low-income populations? How can FinTech reach and integrate traditional sectors (e.g., agriculture, insurance, NGO's) into the digital economy?
Balancing Wellness in a Busy World: Secrets to Prioritizing Health
Commitment can be a word that frightens us. When we are committed to something, we are now responsible for it. We are committed to our jobs, to our relationships, to the promises we make.
When it comes to wellness, it is a commitment to ourselves, something we can easily back out of at the last minute.  Perhaps we wanted to go to the gym, but found another priority that was "more important". Maybe we planned to eat healthy, but couldn't make it to the store because we had a long day at work. We really want to be less stressed, but are unable to pull ourselves away from our desk at work for just 10 minutes.
Is it possible to add diet, exercise or stress relief to an overloaded world of competing priorities? What if we can commit ourselves to creating daily habits that will help us incorporate wellness into our busy world?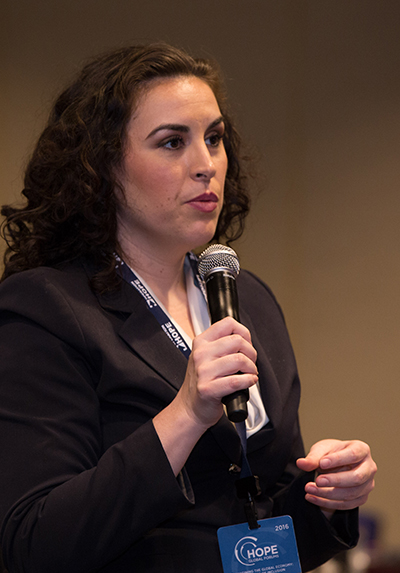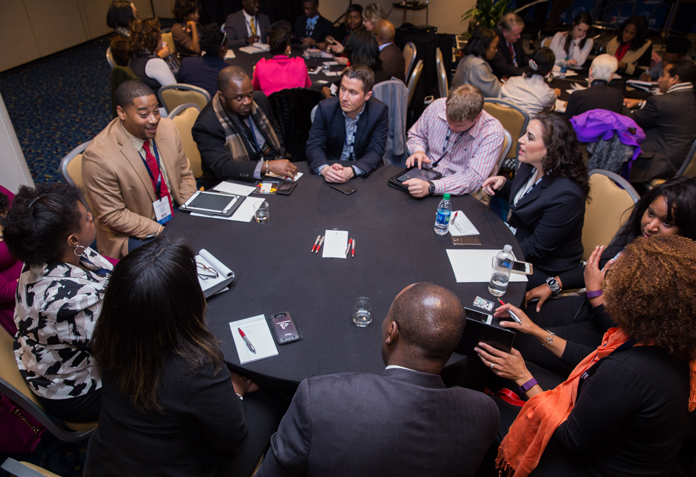 ACCELERATOR BREAKOUT PROGRAM FLOW
| | | |
| --- | --- | --- |
| Time Allotted | Purpose | Actions |
| 5 min | Context Setting | Welcome and set expectations for Accelerator Breakouts |
| 30 min | Panel Discussion | Subject Matter experts weigh in. Participants submit questions to panelists |
| 30 min | Table Discussion* | Participants discuss issues, propose "Big Ideas" solutions for group conversation |
| 20 min | Results | Share 5 'Big Idea' results with group |
| 5 min | Wrap-Up | Wrap-Up and next steps |
90 minutes total
* Session Leader Responsibility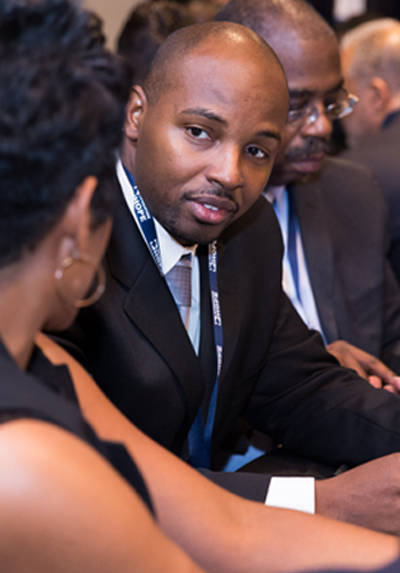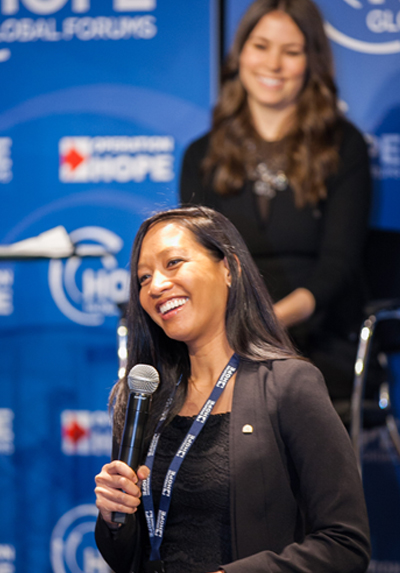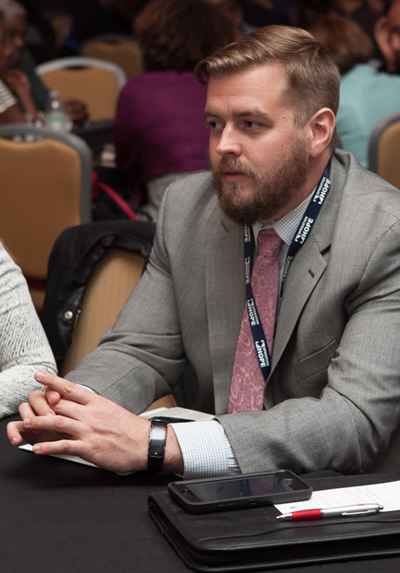 WHO ATTENDS?
Attendees comprise an eclectic slate of stakeholders from across the spectrum of our integrated global economy. Last year, the corporate, financial, governmental, technology, academic, nonprofit, startup, diplomatic, philanthropic, media and faith-based sectors were all represented. Over 4,000 thought leaders and influencers representing over 45 countries attended.