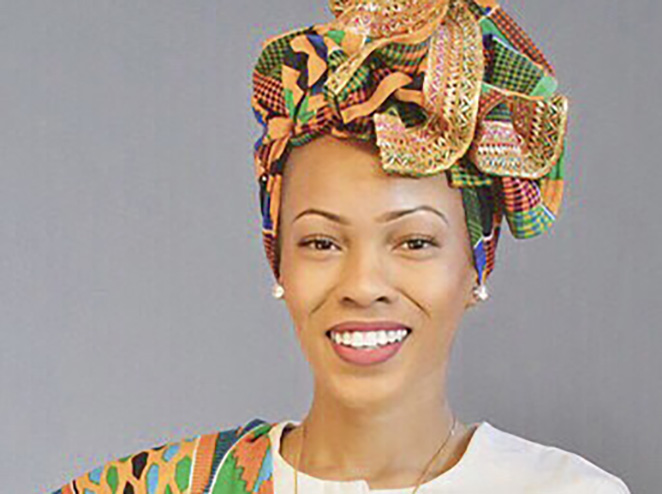 Yasmeen Salaam
Founder, Carver's Produce
---
Born and raised in San Diego, California, Yasmeen Salaam has over a decade in community activism. Upon graduating from Tuskegee University, with a dual degree in Sales & Marketing and Supply Chain Management; she was given the assignment to research agricultural economics and report its impact on rural and urban communities. While studying case studies on food insecurity she noticed a discrepancy within the food supply chain which lead to an unhealthy supply and demand of fresh food products, diet related diseases, and increase of local food waste and loss of profit for small food producers and consumers in food deserts.
Carver's Produce® expands the tradition of George W. Carver, by connecting small farmers to new distribution channels within food desert communities in US and Ghana. As Founder and CEO of Carver's Produce, Yasmeen manages the aggregation, processing, and distribution of source identified produce to schools, restaurants, small grocery stores, but most importantly consumers located within low access food markets. Since January 2016, Carver's Produce has aggregated over 3,700 lbs. of local produce to food deserts in Metro Atlanta which added $1.30 to the local agricultural economy in 2017. As the first minority-women owned food hub in Atlanta, she understands how imperative it is to provide access to fresh food to help alleviate health and economic disparities within underserved communities. She intends to open her food hub facility in August 2018, which will serve as a central storage and processing space for local farmers and food purveyors to scale operations.
Due to her impact work she was selected alongside nine other women to receive a social enterprise investment by The Sara Blakely Foundation and was the recipient of the 2017 Local Food Grant by Food Well Alliance. In November 2017, Atlanta Magazine named Yasmeen as one of Atlanta's Movers and Shakers in Food and Dining..
Her favorite quote is, "When you can do the common things of life in an uncommon way, you will command the attention of the world" by George Washington Carver. She resides in East Atlanta, Ga.