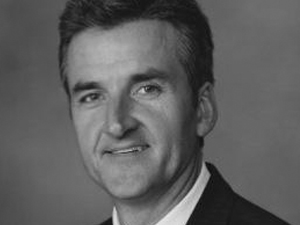 W. David (Dave) Wilkinson
President and Chief Executive Officer, Atlanta Police Foundation
---
Atlanta Police Foundation President and CEO Dave Wilkinson joined the Foundation in 2005. Before joining the Foundation, Dave retired as the Special Agent in Charge of the U.S. Secret Service, Georgia Region. During his 22-year tenure with the Secret Service, Dave served as the Special Agent in Charge of the Office of Investigations, as well as the Assistant Special Agent in Charge of the Presidential Protection Division, serving under Presidents Clinton and George W. Bush. Dave was awarded the Distinguished Service award from President Bush for supervision of agents/decisive actions on September 11, 2001.
Dave Wilkinson leads the Atlanta Police Foundation in its mission to make Atlanta the safest large city in the nation and provide viable solutions that address public safety concerns. Currently, the Atlanta Police Foundation is preparing to implement several key programs focused on increased police visibility, youth crime prevention and a continued expansion of the Operation Shield program – an advanced technology approach that responds to public safety matters through surveillance monitoring, active shooter response capabilities and much more.
Dave is a respected thought leader in the field of public safety. In 2015 after being asked by Mayor Kasim Reed to convene a commission to address the issue of Repeat Offenders in the City of Atlanta, the Atlanta Police Foundation published a detail report of various findings; and an appointed team of stakeholders presented recommendations and action plans to make serious and necessary improvements in the criminal justice system. Through Dave's leadership as chair of the Atlanta Repeat Offenders Commission, this study has been extremely successful, and the team has already made effective changes in the system.
Dave lives in Brooks, Georgia with his wife, Renee, and his two sons, Jacob and Jonathan.