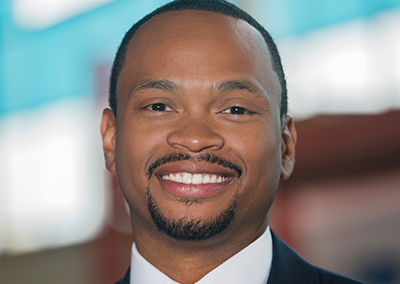 Wesley Brooks
Homeownership Lead, Housing Affordability Philanthropy, Wells Fargo
---
Wesley Brooks is Homeownership Lead of Wells Fargo's Housing Affordability Philanthropy team. In alignment with his goals, homeownership philanthropy in Wells Fargo is strategically focused on increasing homeownership and wealth in marginalized communities by deploying more than $80 million in philanthropy to address systemic and historic barriers.
Previously, Wesley was the Chief Housing Officer for Atlanta Habitat for Humanity where he led the organization's efforts in affordable housing policy, strategic neighborhood development, community engagement, real estate, and family services. Wesley also served as the Manager of Housing Policy and Outreach for the Georgia Department of Community Affairs and as the Program Manager for the Green and Healthy Homes Initiative in Atlanta. Throughout his career, he has focused on the development of economically inclusive affordable housing that meets the varying needs of the working class. This has included a focus in sustainability, smart growth, and increasing home ownership as a means of neighborhood stabilization and generational wealth building.
In addition to being an advocate for affordable housing, Wesley is also a reserve officer in the United States Army Corps of Engineers. He obtained his Bachelor of Architecture from Hampton University and his Master of City and Regional Planning from Georgia Institute of Technology.