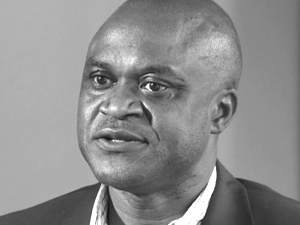 Uyi Stewart
Chief Scientist, IMB Research-Africa
---
Dr. Osamuyimen (Uyi) Stewart is an IBM Distinguished Engineer (one of IBM's top technical honors); and the chief scientist of IBM Research – Africa, focusing on technological innovations germane to the African Continent. He has 20 years experience in software and services research including speech interfaces, machine translation, natural language processing, mobile, and social computing.
In software development, he has led the implementation of real-world solutions used by millions of users. In the services industry, he was instrumental to the formation of IBM's Services Innovation Lab, responsible for the technical strategy and program management involving 200 researchers across eight global labs. Furthermore, he is the co-founder of IBM Research – Africa: the first commercial research lab in the continent. In 2014, he was recognized by CNN's African Voices as one of 13 people who have shaken up the continent. He has also been named one of Africa's Top 50 Trailblazers by the Africa report magazine (August 2015) as "pioneers who will lead us to the Africa of tomorrow"
Dr. Stewart received his doctorate in 1998 from McGill University, Canada, for his work in generative syntax (published as an "Outstanding Dissertation in Linguistics"). He obtained a Master of Philosophy degree in 1991 from Cambridge University, England, after graduating with a First Class Honors from the University of Benin, Nigeria, in 1987.
Uyi has received numerous recognition for his work including IBM's Outstanding Technical Achievement Award, along with other IBM Research Awards. He has also received the external Black Engineer of the Year Award for Outstanding Technical Contribution – Industry (2014, USA). He currently holds 9 patents and has authored over 50 publications in top journals and conferences. He is a passionate champion for "technological innovation in Africa for Africa" with interviews on CNN, BBC, CNBC, Al Jazeera, etc.