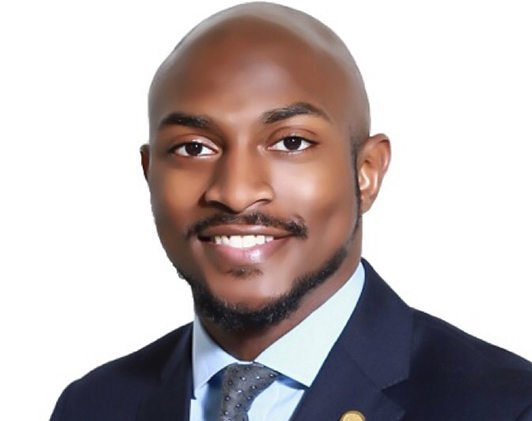 Tyler Joshua Green
Pastor in Residence, New Life Church
---
Tyler Joshua Green is a man of moral aptitude, old fashion wisdom, a reverence for God and a love for the people of God. Tyler Joshua Green was a student at Clark Atlanta University, graduating with honors with a degree in Religion where he maintained a Dean's list standing since his freshman beginning.
In his few years at CAU, Tyler made great strides in social, scholarly and spiritual endeavors. He is the 2011/2012 Man of the Year, the Chaplain of the CAU Honors Program, the author of the Panther Newspaper's "Spiritual Enrollment", and the Chaplain and Fall 2011 initiate of the Alpha Phi chapter of Alpha Phi Alpha Fraternity Incorporated.
Additionally, he holds the title of the Inaugural James P. Brawley Orator of the Year and displays this powerful oratorical gift across the US from the Mayor of Atlanta's Masked Ball to radio and television premiers on stations from ABC to WSB, from Fox to CBS and from BET to CNN. Tyler Joshua Green humbly served as the 2012-2013 SGA President of Clark Atlanta University, the youngest in the institution's 147 year history. Following his career at Clark Atlanta, Tyler received a Master's Degree from Duke University studying Divinity. During his Master's studies, Tyler continued to travel the country sharing at conferences, churches and institutes preaching, organizing, protesting and developing young entrepreneurs. Pastor Green spent most of this time pursuing his Master's of Divinity teaching at a private entrepreneurial institute in Atlanta and spearheading a new office for spiritual development and dialogue at North Carolina Central University, overseeing more than 7,000 students and
nearly a dozen campus ministers from several faith traditions and denominations. Following his Master's program, Tyler Joshua Green was accepted into Claremont School of Theology's Doctoral program looking to balance his studies in Georgia and North Carolina with a degree from California.
In addition to his work with several preaching teams throughout Atlanta, Pastor Green is currently Pastor in Residence at New Life Church in Atlanta, GA leading alongside a team of thinkers to remodel the campus and redefine its ministries to cater to the Millennial generation.
His writing publications include entries in the Atlanta Journal Constitution, Indianapolis Star, Huffington Post and New York Times. His sermons have been published several books including Gospel in the City, Whispers in the Dark and Uncommon Sense.
He continues to grace campus, community and country with his intellectual and spiritual poise through sermons, seminars, and speaking engagements on topics concerning social consciousness, scholarship significance and spiritual progress.