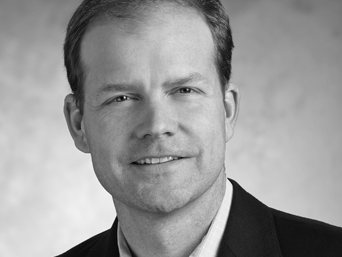 Trey Loughran
President, Personal Information Solutions,
Equifax
---
Trey Loughran is the chief marketing officer for Equifax and leads all core global marketing functions including product management and innovation, data and analytics, brand, communications, pricing and strategic marketing.
Prior to being named chief marketing officer in March 2015, he was president of the Equifax Personal Solutions business, which provides credit monitoring and identity management services to consumers across the U.S., the UK and Canada. Loughran also served as senior vice president of corporate development and led the company's global mergers and acquisitions, and emerging markets activities.
Loughran joined Equifax in 2007 from BellSouth Corp., where he held a number of leadership positions, including managing director of corporate strategy and planning.
Before joining BellSouth, he helped launch Global Food Exchange, an internet-based software company, and was its chief financial officer and head of corporate development. He also served as a consultant with McKinsey & Company, an attorney with King & Spalding, and an investment banking analyst with Lazard Frères & Co.
Loughran is a magna cum laude graduate of Harvard Law School and holds a bachelor's degree from the University of North Carolina at Chapel Hill. He currently serves as the vice chairman of the national board of directors of the Be the Match Foundation and on the Southeastern board of directors of Operation HOPE.