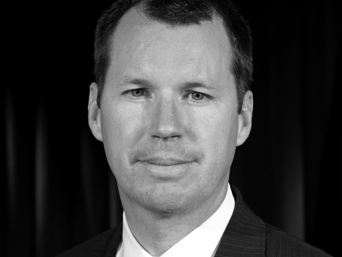 Tim Manning
Deputy Administrator of the National Preparedness Directorate,
Federal Emergency Management Agency (FEMA)
---
Timothy W. Manning was confirmed by the U.S. Senate as the Deputy Administrator of FEMA for Protection and National Preparedness in May of 2009.  Working with partners at all levels of government, the private sector, and community organizations across the country, and though the coordination of FEMA's preparedness, prevention, and protection initiatives, Mr. Manning is responsible for the federal government's efforts toward building whole community based resilience.
Prior to joining FEMA, Mr. Manning served as the Secretary of the New Mexico Department of Homeland Security and Emergency Management and Homeland Security Advisor to former Governor Bill Richardson, where he directed the State's efforts on border security, information and intelligence sharing, and disaster response.  Tim is a former firefighter, EMT, mountain rescue specialist, and geologist; he has served in a variety of emergency management positions at the State and local levels and in non-governmental organizations, including Director of the New Mexico Office of Emergency Management and Deputy Secretary of the New Mexico Department of Public Safety for Emergency Services.  He has served on regional and national policy boards and committees across the Homeland Security spectrum, and been actively involved in the training and education of homeland security professionals throughout his career. He brings two decades of diverse, frontline emergency management experience to FEMA.
Deputy Administrator Manning earned a Bachelors of Science in Geology from Eastern Illinois University, a Master of Letters in the study of Terrorism and Political Violence from the University of St. Andrews, and is a graduate of the Center for Homeland Defense and Security Executive Leaders Program at the Naval Postgraduate School.