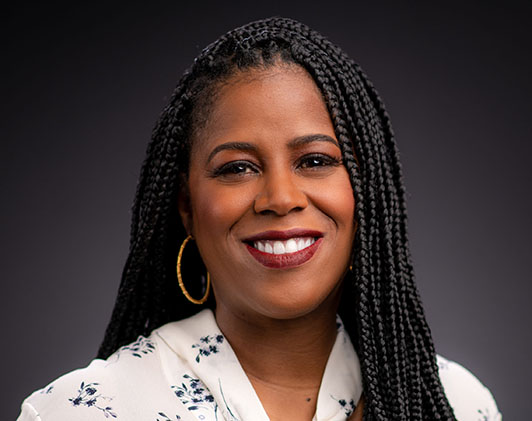 Thasunda Duckett
CEO, Chase Consumer Banking
---
Thasunda Brown Duckett is the Chief Executive Officer of Chase Consumer Banking, where she oversees more than $800B in deposits and investments, 5,000 branches, 16,000 ATMs and 48,000 employees serving 24 million U.S. households.
Under Duckett's leadership, Chase has undergone a digital and physical transformation that contributed to its ranking as #1 in customer satisfaction by J.D. Power, #1 for its mobile app, and the #1 most visited online portal among U.S. retail banks. Her team manages Chase's first major branch expansion in 10 years which will add 400 branches in 15-20 new markets over five years.
Building on her passion for financial empowerment, Duckett spearheaded Chase's National Savings campaign, complete with new tools, products, and thought leadership to promote financial health for all consumers. She is the executive sponsor of JPMorgan Chase's Advancing Black Pathways program, aimed at helping black Americans achieve economic success through wealth, education, and careers, and is a founding member of the firm's Women on the Move initiative to advance women in their careers and in business.
In 2018, Duckett was named one of the most powerful women in banking by American Banker magazine.
She founded The Rosie and Otis Brown Foundation, in honor of her parents, to recognize people who use ordinary means to uplift their community in extraordinary ways. Duckett is from Texas and holds a Bachelor's degree in Finance and Marketing from the University of Houston, and an MBA from Baylor University. She lives in Connecticut with her husband and four children.